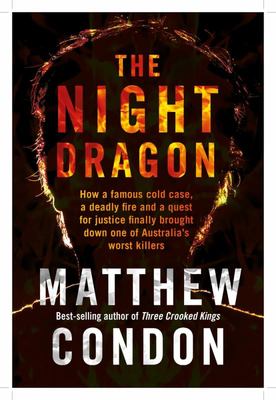 $32.99
AUD
Category: True Crime
. . . he is hard to frighten . . . he is very methodical . . . he does not like sunlight because he is very fair-skinned . . . he has the tattoo of St George and the Dragon . . .  - Witness statement given to the Crime Intelligence Unit, Brisbane, 1974. In 2017, Vincent O'Dempsey, along with his accomp lice Garry Dubois, were sentenced to life in prison for the brutal murders of Barbara McCulkin and her two young daughters. It took over 40 years to bring them to justice. Feared for decades by criminals and police alike, Vincent O'Dempsey associated with convicted underworld figures behind major crimes such as the deadly Whiskey au Go Go nightclub firebombing and was also linked to a string of haunting cold cases. Award-winning investigative journalist Matthew Condon has interviewed dozens of ex-cons, police and witnesses to put together a compelling picture of the calculating killer who spent his life evading the law before he was finally brought to justice. The Night Dragon shines a light on a chilling chapter of Australia's criminal past and the devastating legacy left in its wake. ...Show more
$19.99
AUD
Category: True Crime
______________________________ A journalist's twenty-year obsession with the Manson murders leads to shocking new conspiracy theories about the FBI's involvement in this fascinating re-evaluation of one of the most infamous cases in American history. Twenty years ago, reporting for a routine magazine pi ece about the infamous Manson murders, journalist Tom O'Neill didn't expect to fine anything new. But the discovery of horrifying new evidence kick-started an obsession and his life's work. What had he unearthed and what did it mean- why was there surveillance by intelligence agents? Why did the police make these particular mistakes and why did Tom's greatest ally in this fight turn into his biggest foe? Chaos is an explosive read that will shock, grip and change our understanding of a case that has haunted the world for over fifty years. ______________________________ 'Riveting ... Sensational revelations ... True crime fans will be enthralled.'PUBLISHERS WEEKLY 'Full of scandalous findings... to me it seems only too plausible. O'Neill's intricately sinister 'secret history' often sounds incredible; that doesn't mean that it's not all true.' OBSERVER ...Show more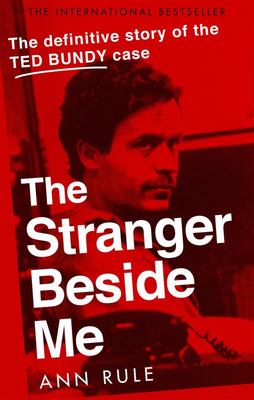 $24.99
AUD
Category: True Crime
The Inside Story of Serial Killer Ted Bundy Ann Rule was a writer working on the biggest story of her life, tracking down a brutal mass-murderer. Little did she know that the young man who was her close friend was the savage slayer she was hunting . . . TED BUNDY was everyone's picture of a natural 'win ner' - handsome, charming, brilliant in law school, successful with women, on the verge of a dazzling career. Fast-forward to 24 January 1989, Ted Bundy is executed. He had confessed to taking the lives of at least thirty-five young women, coast to coast. This is his story: the story of his magnetic power, his unholy compulsion, his demonic double life and his string of helpless victims. It was written by a woman who thought she knew Ted Bundy, until she began to put all the evidence together and the whole terrifying picture emerged . . . As recommended by the hosts of the podcast My Favorite Murder. Fascinating further reading for viewers of the Netflix documentary Conversations with a Killer: The Ted Bundy Tapes. ...Show more
$29.99
AUD
Category: True Crime
What would make a champion kickboxer and loving father turn to ice? A brutally honest and powerful memoir that is straight from the plot of Breaking Bad.
$34.99
AUD
Category: True Crime
This is the adrenaline-pumping story of the world's most audacious drug runners and the police hunt, 'Operation Playboy', to track them down. These drug-running playboys travel the globe: they ski in Europe, surf in Bali, hook up with celebrity models and live in five-star hotels. They are 24/7 party bo ys with brass balls, steely nerves and reckless ambitions. They pay for their high-risk, hedonistic lifestyle by trafficking cocaine, ecstasy and marijuana on international flights and through the world's biggest airports. But to ride the wave you have to roll the dice. And in this game a bust means prison - or even a firing squad. A Brazilian cop is watching closely, determined to close the net. With a small team, he battles corrupt colleagues and bent judges to learn the secrets of the playboys and bring about their downfall. Celebrated true-crime writer and journalist Kathryn Bonella has travelled the world to collect first-person testimony from an international network of mules and their bosses, as well as from the elite cops who are hot on their trail. The result is a high-stakes, white-knuckle thriller - the true story of a manhunt codenamed 'Operation Playboy' ...Show more
$23.99
AUD
Category: True Crime
Winner, Honorable Mention, 2015 INDIEFAB Book of the Year Awards, True Crime category   Helen Garner won a 2015 Windham Campbell Prize for her outstanding contribution to international literature.   'Garner's book is superbly alive to the narrative dynamics of the case; she tells a grim story of unh appy marriage, limited social opportunity, bitter divorce, and spousal grievance...what consumes her are the difficult questions that seem to lie beyond the reach of formal narration: the deepest assumptions of class and gender and power; the problem of how well we ever understand someone else's motives.'--James Wood in The New Yorker   'Grabbed me by the throat in the same way that the podcast series "Serial" did. Ms. Garner brilliantly and compassionately recounts the harrowing, real-life trial of Robert Farquharson.'--Gillian Anderson, Wall Street Journal 'As involving, heart-rending and unsettling a read as you could possibly find, a true-life account of three deaths and a trial that leaves you with a profound sense of unease as its drama unfolds, and disturbing questions about how we judge guilt and innocence. . . . Tailor-made for those who have gorged recently on the popular true-crime podcast Serial.'--The Times UK '"The Joan Didion of Australia" writes a masterful book about a real-life family tragedy.... Her voice--intimate yet sharp, wry yet urgent--inspires trust as she pursues a twice-told tale that reveals an unsettling truth... we tell ourselves stories in order to live but also in order to take revenge, to share guilt, to prolong pain, to blur memory and motive.'--The Atlantic 'A gripping account of a murder trial in which few of the participants act and react in ways we might predict. It's an examination not just of what happened, but also of what we prefer to believe and what we cannot face believing.'--Julian Barnes 'Two books in one: an expertly reported, brilliantly written story and, woven into that, Garner's meditation on the meaning of that story.'--Head Butler 'Helen Garner is an invaluable guide into harrowing territory and offers powerful and unforgettable insights. This House of Grief, in its restraint and control, bears comparison with In Cold Blood.'--Kate Atkinson   This account of the competing narratives unfolding in the courtroom during a murder trial has attracted international acclaim. First published in April 2015 it is now released in a handsome B format edition. Helen Garner is the author of numerous books of fiction and non-fiction. Her most recent novel The Spare Room was published to critical acclaim in 2010.   ...Show more
$32.99
AUD
Category: True Crime
From the disappearance of the Beaumont children to the abduction of William Tyrrell to the double murder of Karlie Pearce-Stevenson and her daughter Khandalyce, Xanthé is determined to expose the truth to maximise dignity for both deceased victims and those left behind. Xanthé talks to experts to uncove r the how's and why's of tragic murders and haunting disappearances. Along the way readers will also be introduced to new forensic techniques and scientific methods that could - or did - help move the case forward. Cold Case Investigations covers mostly murders or suspected murders - such as Ashley Coulston, Mr Cruel and Ivan Milat - with the victims as the focus. Not only because, criminologically speaking, the more you can learn about your victim the more you can extrapolate about the person who killed or abducted them, but also because they deserve their stories to be told. They deserve for people to know their names. They shouldn't just be someone's victim. ...Show more
$19.99
AUD
Category: True Crime
San Pedro is Bolivia's most notorious prison. Small-time drug smuggler Thomas McFadden found himself on the inside. Marching Powder is the story of how he navigated this dark world of gangs, drugs and corruption to come out on top.Thomas found himself in a bizarre world, the prison reflecting all that i s wrong with South American society. Prisoners have to pay an entrance fee and buy their own cells (the alternative is to sleep outside and die of exposure), prisoners' wives and children often live inside too, high quality cocaine is manufactured and sold from the prison.Thomas ended up making a living by giving backpackers tours of the prison - he became a fixture on the backpacking circuit and was named in the Lonely Planet guide to Bolivia. When he was told that for a bribe of $5000 his sentence could be overturned, it was the many backpackers who'd passed through who sent him the money. Written by lawyer Rusty Young, Marching Powder - sometimes shocking, sometimes funny, is a riveting story of survival. ...Show more
$24.99
AUD
Category: True Crime | Reading Level: very good
HEDLEY THOMAS: (Investigative journalist, creator of the podcast 'Teacher's Pet' & friend of Bookoccino) "A riveting, thoughtful and deeply moving book which thoroughly investigates terrorism and politics in Northern Ireland, the wickedness of all sides, and the human tragedy for one family in parti cular after the abduction and murder by the IRA of a struggling widowed mother. Winner of the 2019 Orwell Prize for Non- Fiction writing."   "Meticulously reported, exquisitely written, and grippingly told, Say Nothing is a work of revelation."- David Grann, #1 New York Times bestselling author of Killers of the Flower Moon" This] gripping account of the Troubles is equal parts true-crime, history, and tragedy . . . A must read." - Gillian Flynn, #1 New York Times bestselling author of Gone Girl   From award-winning New Yorker staff writer Patrick Radden Keefe, a stunning, intricate narrative about a notorious killing in Northern Ireland and its devastating repercussions   In December 1972, Jean McConville, a thirty-eight-year-old mother of ten, was dragged from her Belfast home by masked intruders, her children clinging to her legs. They never saw her again. Her abduction was one of the most notorious episodes of the vicious conflict known as The Troubles. Everyone in the neighborhood knew the I.R.A. was responsible. But in a climate of fear and paranoia, no one would speak of it. In 2003, five years after an accord brought an uneasy peace to Northern Ireland, a set of human bones was discovered on a beach. McConville's children knew it was their mother when they were told a blue safety pin was attached to the dress--with so many kids, she had always kept it handy for diapers or ripped clothes.   Patrick Radden Keefe's mesmerizing book on the bitter conflict in Northern Ireland and its aftermath uses the McConville case as a starting point for the tale of a society wracked by a violent guerrilla war, a war whose consequences have never been reckoned with. The brutal violence seared not only people like the McConville children, but also I.R.A. members embittered by a peace that fell far short of the goal of a united Ireland, and left them wondering whether the killings they committed were not justified acts of war, but simple murders. From radical and impetuous I.R.A. terrorists such as Dolours Price, who, when she was barely out of her teens, was already planting bombs in London and targeting informers for execution, to the ferocious I.R.A. mastermind known as The Dark, to the spy games and dirty schemes of the British Army, to Gerry Adams, who negotiated the peace but betrayed his hardcore comrades by denying his I.R.A. past--Say Nothing conjures a world of passion, betrayal, vengeance, and anguish. ...Show more
$32.99
AUD
Category: True Crime
The gripping and revealing inside story of Australia's most notorious armed robbers.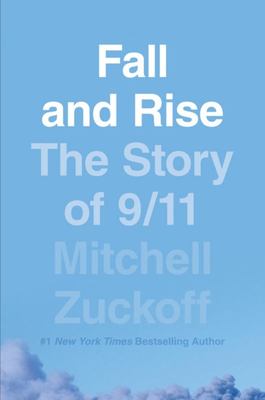 $32.99
AUD
Category: True Crime
Years in the making, this spellbinding, heartbreaking, and ultimately uplifting narrative is an unforgettable portrait of 9/11. This is a 9/11 book like no other. Masterfully weaving together multiple strands of the events in New York, at the Pentagon, and in Shanksville, Pennsylvania, Fall and Rise is a mesmerising, minute-by-minute account of that terrible day. In the days and months after 9/11, Mitchell Zuckoff, then a reporter for the Boston Globe, wrote about the attacks, the victims, and their families. After further years of meticulous reporting, Zuckoff has filled Fall and Rise with voices of the lost and the saved. The result is an utterly gripping book, filled with intimate stories of people most affected by the events of that sunny Tuesday in September: an out-of-work actor stuck in an elevator in the North Tower of the World Trade Center; the heroes aboard Flight 93 deciding to take action; a veteran trapped in the inferno in the Pentagon; the fire chief among the first on the scene in sleepy Shanksville; a team of firefighters racing to save an injured woman and themselves; and the men, women, and children flying across country to see loved ones or for work who suddenly faced terrorists bent on murder.Fall and Rise will open new avenues of understanding for everyone who thinks they know the story of 9/11, bringing to life - and in some cases, bringing back to life - the extraordinary ordinary people who experienced the worst day in modern American history. Destined to be a classic, Fall and Rise will move, shock, inspire, and fill hearts with love and admiration for the human spirit as it triumphs in the face of horrifying events. ...Show more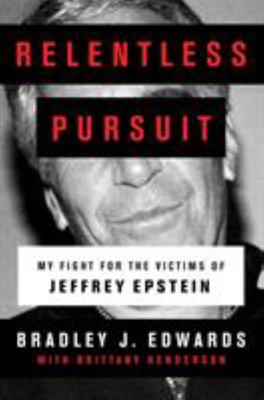 $32.99
AUD
Category: True Crime
This is the definitive story of the case against Jeffrey Epstein and the corrupt system that supported him, told in thrilling detail by the lawyer who has represented Epstein's victims for more than a decade.   In June 2008, Florida-based victims' rights attorney Bradley J. Edwards was thirty-two years old and had just started his own law firm when a young woman named Courtney Wild came to see him. She told a shocking story of having been sexually coerced at the age of fourteen by a wealthy man in Palm Beach named Jeffrey Epstein. Edwards, who had never heard of Epstein, had no idea that this moment would change the course of his life.   Over the next ten years, Edwards devoted himself to bringing Epstein to justice, and came close to losing everything in the process. Edwards tracked down and represented more than twenty of Epstein's victims, shined a light on his shadowy network of accomplices, and uncovered the scope of his sexually exploitative organization, which reached into the highest levels of American society.   Edwards gives his riveting, blow-by-blow account of battling Epstein on behalf of his clients, and provides stunning details never shared before. He explains how he followed Epstein's criminal enterprise from Florida, to New York, to Europe, to a Caribbean island, and, in the process, became the one person Epstein most feared could take him down. Epstein and his cadre of high-priced lawyers were able to manipulate the FBI and the Justice Department, but despite making threats and attempting schemes straight out of a spy movie, Epstein couldn't stop Edwards, his small team of committed lawyers, and, most of all, the victims, who were dead-set on seeing their abuser finally put behind bars.   This is the definitive account of the Epstein saga, personally told by the gutsy lawyer who took on one of the most brazen sexual criminals in the history of our country, and exposed the corrupt system that let him get away with it for far too long. ...Show more