$45.00
AUD
Category: Animals
This book is the most up-to-date guide to Australian birds available. Written in everyday language, with crisp, brilliant digital images taken in the wild, this authoritative guide includes- - The first entry and photograph of the previously believed extinct Night Parrot - The recently recognised as a f ull specie Lesser Sooty Owl - The Thick-billed Grasswren - All seven species of Quail-thrush - The Paperbark Flycatcher - Rare photographs of the male Superb Lyrebird in courtship display - The Bustard in courtship plumage - The male Magnificent Riflebird in its courtship dance - The first photograph of a nesting colony of Australian Swiftlets taken in a deep, dark cave in tropical Queensland . . . and much more. Beyond a field guide, this book is divided into 27 chapters, with each chapter opening with fascinating background information. The easily accessible information on each bird includes- common and scientific names, size, description, behaviour, preferred habitat, feeding habits, voice, status and breeding. Distribution maps are arranged next to the photographic illustrations of the bird. A binocular icon indicates 'hot spots' to find particular birds. All wild birds that have been regularly recorded on the Australian mainland, Tasmania and offshore continental islands and oceans, including sub-species where the differences are recognisable in the field, have been included and photographed. Features over 1400 photographs by some of Australia's best wildlife photographers, including Colin Cock, Michael Schmid, Eric Sohn Joo Tan, Duade Patton, John Anderson, Alwyn Simple, Peter Jacobs, Andrew Bell, Tony Ashton, Nolan Caldwell, Chris Wiley, Maureen Goninan, Marlene Lyelle and George Adams to name but a few. This book will be enjoyed by beginners and seasoned 'birdos' alike. ...Show more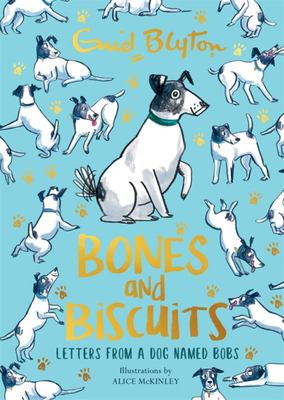 $21.00
AUD
Category: Animals
It's a dog's life! An adorable book of letters from Bobs the dog, by much-loved author Enid Blyton. The perfect gift for animal-lovers of all ages. "Bones and biscuits! If a cheeky bird didn't fly down to my nose and eat a crumb off my left whiskers! Really, people have no manners at all these days!" I n this very funny book, Bobs gives us his opinions on everything from fireworks to frogs, cats to Christmas, in his own words. This illustrated collection of his letters takes us through a year in the life of Bobs, the adored pet terrier owned by national treasure Enid Blyton. Written by Enid Blyton every week to entertain young readers in the 1920s-40s, these have never been published together in book form before. The perfect gift for readers of any age, from 7 to 97, who love dogs and funny stories. ...Show more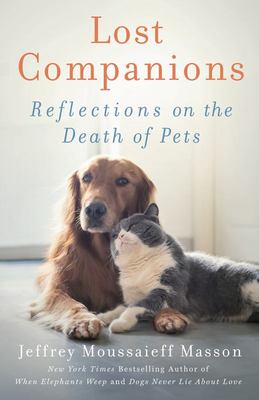 $29.99
AUD
Category: Animals
A heartfelt exploration of human grief after the loss of a pet by the New York Times bestselling author of Dogs Never Lie About Love.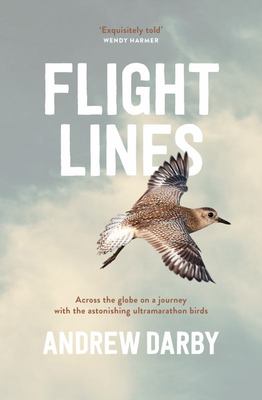 $35.99
AUD
Category: Animals | Reading Level: near fine
Andrew Darby follows the extraordinary migratory shorebirds from Australia's southern ocean to the Arctic and back. On these travels he explores the power of science to reveal the mysteries of these birds, and to heal both their endangered world - and unexpectedly - himself. As the sun lowered and turne d Gulf St Vincent fiery, they each called a high-pitched 'peeooowiii!', flashed their black wing-pits, spread their tail skirts and took flight. Andrew Darby follows the odysseys of two Grey Plovers, little-known migratory shorebirds, as they take previously uncharted ultramarathon flights from the southern coast of Australia to Arctic breeding grounds. On these extraordinary flights they chance predators, typhoon weather and exhaustion before they can breed, and maybe return to familiar southern feeding grounds. But the greatest threat to these, and other long-distance migrants on the flyway, is China's dragon economy, engulfing their vital Yellow Sea staging spots. The author meets the dedicated people working to save these intrepid birds, from Russia to Alaska, and the rim of the Arctic Sea to the coasts of the Southern Ocean. Out of their hard-won science he finds hope for the birds - a bright light for our times. But his journey to understand this work and these birds almost ends when he is suddenly diagnosed with an incurable cancer. Then he finds science coming to his rescue too.     ...Show more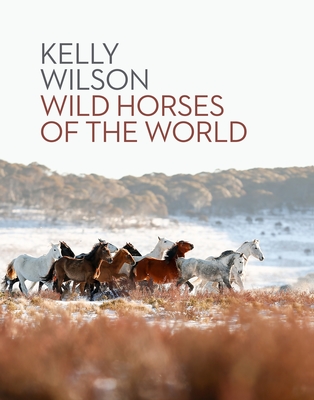 $52.99
AUD
Category: Animals
Wild horses have been an important part of wildlife on Earth for centuries, yet many herds now face serious threats - and very few people can claim to have seen them galloping free across the plains, or scaling mountain passes. Kelly Wilson has. For this book, she spent years researching the world's wil dest herds, travelling the globe and living among them. From the remote forests of Canada and snowcapped mountains of America, to the unforgiving deserts of Australia and windswept beaches of New Zealand, Kelly has captured a raw and honest portrayal of these animals - their rugged beauty, their unique way of life, and the harsh, yet picturesque landscapes they call home. Live the adventure alongside her, as Kelly looks into the secret lives of wild horses, how their populations are managed, and the many hardships they must overcome in their fight for survival.   ...Show more
$22.99
AUD
Category: Animals | Series: Macmillan Collector's Library
From the grit of a frontier man's dog, from pampered lapdog to wayward mongrel, from faithful guard dog to strong willed pet they're all here in Classic Dog Stories - the perfect gift for dog lovers everywhere.Part of the Macmillan Collector's Library; a series of stunning pocket size classics. These be autiful books make perfect gifts or a treat for any book lover. This edition is edited by Ned Halley.In this entertaining collection, dogs of all kinds are brought to life. Working dogs, dogs who are mistreated by humans, dogs who save lives and the ones that make us laugh; they all leap and bound on the page in stories by our most accomplished writers, including Mark Twain, Virginia Woolf, Jack London and Jerome K. Jerome. ...Show more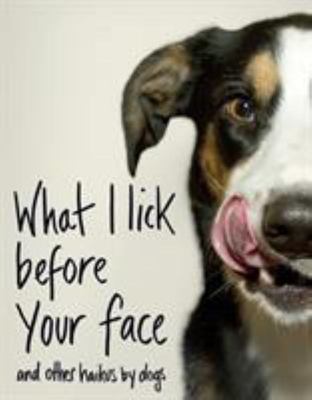 $22.99
AUD
Category: Animals
Imagine if your dog could talk to you. Better still, imagine if it could express its innermost feelings in poetic form. This hilarious, insightful book confirms what we've all long suspected - that inside every dog is the soul of a poet. From retrieving sticks to rivalry with cats; from cold winter wal ks to endlessly chasing tennis balls, no stone of a dog's life is left unturned. With a delightful photo alongside every haiku, this is the perfect gift for any dog lover. ...Show more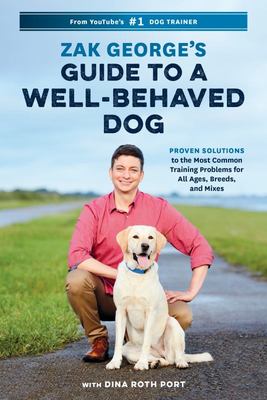 $24.99
AUD
Category: Animals
Does your dog bark a lot, pull on the leash, hate to be left alone, or have accidents in the house? Celebrity dog trainer and YouTube star Zak George creates the most watched dog training content in the world and has helped millions of people with their dogs. In this problem-based guide, he makes it e asy to look up and solve the exact behavioral issue that you're struggling with--whether you're dealing with a new puppy, an adult dog you've had for years, or a recently adopted rescue. He also helps you prevent many of these problems from becoming established in the first place. Packed with case studies and examples from Zak's videos so you can see his tactics in action, this book contains step-by-step instructions for dealing with: - Chewing - Jumping up - Barking - Play biting - Begging - Not listening - Thunderstorm phobia - Separation anxiety - Aggression - And much more Delving deeply into why dogs do what they do and how to work through any problems that might arise, Zak proves that it's never too late to correct behavioral issues. In this book, he shares his compassionate, modern, science-based approach that has worked with the thousands of dogs he's trained throughout his career. ...Show more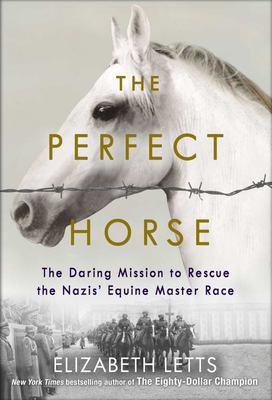 $32.99
AUD
Category: Animals
NEW YORK TIMES BESTSELLER - From the author of The Eighty-Dollar Champion, the remarkable story of the heroic rescue of priceless horses in the closing days of World War II   In the chaotic last days of the war, a small troop of battle-weary American soldiers captures a German spy and makes an astonis hing find--his briefcase is empty but for photos of beautiful white horses that have been stolen and kept on a secret farm behind enemy lines. Hitler has stockpiled the world's finest purebreds in order to breed the perfect military machine--an equine master race. But with the starving Russian army closing in, the animals are in imminent danger of being slaughtered for food.   With only hours to spare, one of the U.S. Army's last great cavalrymen, Colonel Hank Reed, makes a bold decision--with General George Patton's blessing--to mount a covert rescue operation. Racing against time, Reed's small but determined force of soldiers, aided by several turncoat Germans, steals across enemy lines in a last-ditch effort to save the horses.   Pulling together this multistranded story, Elizabeth Letts introduces us to an unforgettable cast of characters: Alois Podhajsky, director of the famed Spanish Riding School of Vienna, a former Olympic medalist who is forced to flee the bomb-ravaged Austrian capital with his entire stable in tow; Gustav Rau, Hitler's imperious chief of horse breeding, a proponent of eugenics who dreams of genetically engineering the perfect warhorse for Germany; and Tom Stewart, a senator's son who makes a daring moonlight ride on a white stallion to secure the farm's surrender.   A compelling account for animal lovers and World War II buffs alike, The Perfect Horse tells for the first time the full story of these events. Elizabeth Letts's exhilarating tale of behind-enemy-lines adventure, courage, and sacrifice brings to life one of the most inspiring chapters in the annals of human valor.   Praise for The Perfect Horse   "Winningly readable . . . Letts captures both the personalities and the stakes of this daring mission with such a sharp ear for drama that the whole second half of the book reads like a WWII thriller dreamed up by Alan Furst or Len Deighton. . . . The right director could make a Hollywood classic out of this fairy tale."--The Christian Science Monitor   "Letts, a lifelong equestrienne, eloquently brings together the many facets of this unlikely, poignant story underscoring the love and respect of man for horses."--Kirkus Reviews ...Show more
$22.99
AUD
Category: Animals | Series: Macmillan Collector's Library
Cats, be they much loved pets or inscrutable creatures, lend themselves to stories and literary invention. Part of the Macmillan Collector's Library; a series of stunning pocket size classics. These beautiful books make perfect gifts or a treat for any book lover. This edition is edited by Becky Brown.C lassic Cat Stories is a beautiful anthology that includes fairy tales and fables from the likes of Rudyard Kipling and Charles Perrault as well as comic tales from Saki and E. F. Benson. Cats of course have always had a dark and mysterious side which is explored to chilling effect by the likes of Edgar Allan Poe in The Black Cat and H. P. Lovecraft in The Cats of Ulthar. But above all, we love them and you'll find here stories about all kinds of cats that tug at the heartstrings and which celebrate their curious ways. ...Show more
$29.99
AUD
Category: Animals | Series: Unlikely Friendships
Written by a "National Geographic" magazine writer, "Unlikely Friendships" documents one heartwarming tale after another of animals who, with nothing else in common, bond in the most unexpected ways. Full color. 160 pp. 7 x 8. 35,000 print. Pub. 6/11.