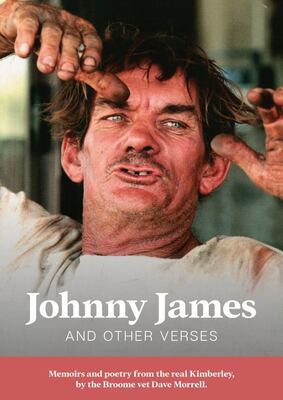 $69.95
AUD
Category: History
Since moving to a remote cattle station in Western Australia's far north-west as a young child, the red dirt of the Kimberley has coloured Dave Morrell's blood and filled his life with adventure. This collection of his bush poetry and memoirs portrays a raw and untold history of his home.Often with humo ur and sometimes full of emotion, Dave combines his own recollections of life in the outback with stories of white colonisation, Aboriginal displacement and tight-knit community bonds. Herein, through poetry and prose, Dave shines light on the immeasurable good of this remote community, as well as the darkness that lurks, often unspoken, on the edges of its history.These are stories of the real Kimberley, by the Broome vet Dave Morrell. ...Show more
$26.99
AUD
Category: Poetry
From the #1 New York Times bestselling author of milk and honey and the sun and her flowers comes her greatly anticipated third collection of poetry. rupi kaur constantly embraces growth, and in home body, she walks readers through a reflective and intimate journey visiting the past, the present, and th e potential of the self. home body is a collection of raw, honest conversations with oneself - reminding readers to fill up on love, acceptance, community, family, and embrace change. illustrated by the author, themes of nature and nurture, light and dark, rest here. i dive into the well of my body and end up in another world everything i need already exists in me there's no need to look anywhere else - home ...Show more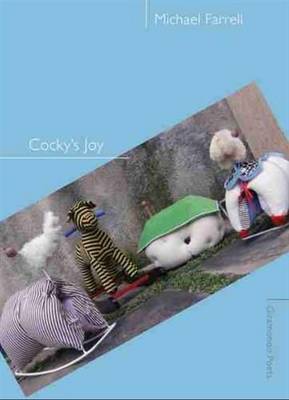 $24.00
AUD
Category: Poetry
Michael Farrell has a reputation as the most adventurous and experimental of contemporary Australian poets, since he continually pushes the boundaries of what our poetry can do. Cocky's Joy is likely to be his breakthrough collection, the one which wins him a wider audience, and part of the reason for t his lies in the use it makes of Australian history and popular culture. Farrell was born and raised in rural NSW and as its title suggests, many of the poems in this collection are rooted in the bush, which they present as a surreal wonderland, connected to the world in magical and often hilarious ways. There are love poems too, and gay riffs on such figures as the cowboy, the waiter and the 'romantic woman'. Farrell's experimentalism doesn't prevent him from offering really moving tributes, to parents and lovers, and scenes remembered from the past. In fact, it is precisely his eye for metaphor and the strange combination, for punning and word play, that gives his poetry its humour and energy. "Catherine/ designed pages for ads where tiny buffalo/ roamed a celery patch, leaving health warnings/ on the stalks. Why not just use ants? objected/ Heathcliff." ...Show more
$24.99
AUD
Category: Poetry
Our grandmothers' stories teach us about Aboriginal women's ways of being in our many worlds. Some of the stories in this collection are held in spoken histories, others in archival material, recontextualised with living katitjin. Some are held in my imagination. They are fragments of the many stars in my grandmothers' constellations. I track my grandmothers' stars to find my bidi home.Homecoming pieces together fragments of stories about four generations of Noongar women and explores how they navigated the changing landscapes of colonisation, protectionism, and assimilation to hold their families together.This seminal collection of poetry, prose and historical colonial archives, tells First Nations truths of unending love for children — those that were present, those taken, those hidden and those that ultimately stood in the light.Homecoming speaks to the intergenerational dialogue about Country, kin and culture. This elegant and extraordinary form of restorative story work amplifies Aboriginal women's voices, and enables four generations of women to speak for themselves. This sublime debut highlights the tenacity of family as well as First Nation's agency to resist, survive and renew. Our grandmothers' stories teach us about Aboriginal women's ways of being in our many worlds. Some of the stories in this collection are held in spoken histories, others in archival material, recontextualised with living katitjin. Some are held in my imagination. They are fragments of the many stars in my grandmothers' constellations. I track my grandmothers' stars to find my bidi home.Homecoming pieces together fragments of stories about four generations of Noongar women and explores how they navigated the changing landscapes of colonisation, protectionism, and assimilation to hold their families together.This seminal collection of poetry, prose and historical colonial archives, tells First Nations truths of unending love for children — those that were present, those taken, those hidden and those that ultimately stood in the light.Homecoming speaks to the intergenerational dialogue about Country, kin and culture. This elegant and extraordinary form of restorative story work amplifies Aboriginal women's voices, and enables four generations of women to speak for themselves. This sublime debut highlights the tenacity of family as well as First Nation's agency to resist, survive and renew. ...Show more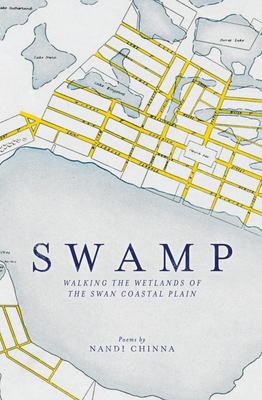 $24.99
AUD
Category: Poetry
Chinna uncovers the lost places that exist beneath the townscape of Perth. For the last four years the poet has walked the wetlands of the Swan Coastal Plain - and she has walked the paths and streets where the wetlands once were. Chinna writes with great poignancy and beauty of our inability to return, and the ways in which we can use the dual practice of writing and walking to reclaim what we have lost. Her poems speak with urgency about wetlands that are under threat from development today. ...Show more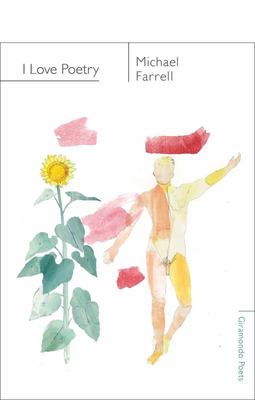 $24.00
AUD
Category: Poetry
In I Love Poetry Michael Farrell continues to affirm poetry as a mode of thinking. His poems aspire to both memorability and meaning, and to invoke new Australian realities - 'the rhyme's a moral that becomes a fence; a fallen-down fence is a joy forever.' The tone is playful and ironic, more under the skin of the mind than in its face. Poems like 'Into a Bar', in which Blue Poles and INXS entertain themselves with digital prune juice and a video burger, or 'Cate Blanchett and the Dif cult Poem', with the actor and Waleed Aly, add new dimensions to Australian icons. 'Great Poet Snowdome' is a story of kitsch involving Sydney and a pope - a recurring gure in the book, since he reappears as Pope Pinocchio, alongside the Professor of Milk and Sugar. There's a Mad Max riff ('Put Your Helmet On'); a One Direction revision ('Drag Me Down'); and new appreciations of lyrebirds, kangaroos and chocolate frogs. There is Sid Vicious and there are lamingtons. There is everything that loves poetry: Weetbix, Iron Maiden T-shirts, motorbikes, and you. ...Show more
$26.99
AUD
Category: Poetry | Reading Level: near fine
The Sunday Times Number One Bestseller Winner of The GoodReads Choice Award for Poetry 2017 From Rupi Kaur, the bestselling author of Milk and Honey, comes her long-awaited second collection of poetry. Illustrated by Kaur, The Sun and Her Flowers is a journey of wilting, falling, rooting, rising and b looming. It is a celebration of love in all its forms. this is the recipe of lifesaid my motheras she held me in her arms as i weptthink of those flowers you plantin the garden each yearthey will teach youthat people toomust wiltfallrootrisein order to bloom ...Show more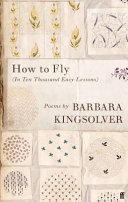 How to Fly
by Barbara Kingsolver
$29.99
AUD
Category: Poetry
A beautifully produced gift-edition of Barbara Kingsolver's luminous poetry - to appeal to her loyal fans and fiction readers more generally.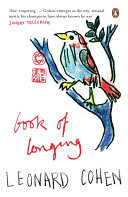 $24.99
AUD
Category: Poetry
Leonard Cohen is one of the great writers, performers, and most consistently daring artists of our time. Book of Longing is Cohen's eagerly awaited new collection of poems, following his highly acclaimed 1984 title, Book of Mercy, and his hugely successful 1993 publication, Stranger Music, a Globe and M ail national bestseller. Book of Longing contains erotic, playful, and provocative line drawings and artwork on every page, by the author, which interact in exciting and unexpected ways on the page with poetry that is timeless, meditative, and at times darkly humorous. The book brings together all the elements that have brought Leonard Cohen's artistry with language worldwide recognition. ...Show more
Love Poems
by .., Various Authors
$22.99
AUD
Category: Poetry | Series: Barnes and Noble Leatherbound Pocket Editions Ser.
'What will survive of us is love.' In this new anthology poets from across the ages lead us on a journey of love in its many forms. From Shakespeare to Rossetti, Keats to Auden, Byron to Browning an beyond, as well as a host of contemporary voices including Wendy Cope, Simon Armitage and Carol Ann Duff y, this new gathering of timeless love poems speaks to the heart about this most universal of themes. Whether in marriage or heartbreak, friendship or infatuation, whether in pursuit of the unattainable ideal or else settling down together for life, whether in love or out of it, you will find poems here to touch the heart. A vital assembly of our most treasured and enduring love poems. ...Show more
$29.99
AUD
Category: Poetry
David Malouf's brilliant collection of poems begins with a memory of new love - with 'grace unasked for, urgencies that boom under the pocket of a shirt' - and ends in the intimate territory of the long-familiar where there is no need for words. This volume is marked by an astonishing breadth of intelli gence and erudition, yet steps lightly among the objects of our lives and the wonder of everyday replenishments. Everywhere the poems affirm the mystical delights of music, angels and fields where 'first to gather are the starlings in unquiet flocks. Then quietly, the stars'. (To read some poetry, see the AI) ...Show more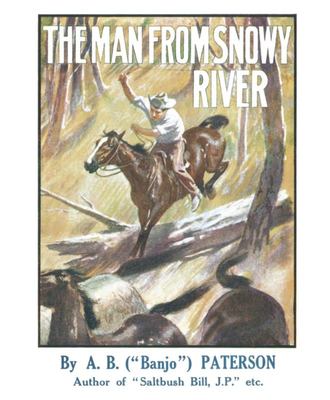 $19.99
AUD
Category: Poetry | Series: Pocket Editions for the Trenches Ser.
The Man from Snowy River and Other Verses (1895) is the first collection of poems by Australian poet Banjo Paterson. It was released in hardback by Angus and Robertson in 1895, and features the poet's widely anthologised poems "The Man from Snowy River", "Clancy of the Overflow", "Saltbush Bill" and "Th e Man from Ironbark". It also contains the poet's first two poems that featured in The Bulletin Debate, a famous dispute in The Bulletin magazine from 1892-93 between Paterson and Henry Lawson.The collection includes 48 poems by the author that are reprinted from various sources, along with a preface by Rolf Boldrewood, who defined the collection as "the best bush ballads written since the death of Lindsay Gordon". ...Show more