Mrs Millar's Frogs
by Annette Millar; Kerry Anne Jordinson (Illustrator)
$16.99
AUD
Category: Children
"Frogs! I love frogs, frogs in Broome. They live in my house in every room."So begins the story of Mrs Millar and her much loved frogs. Follow the adventures of these little characters as they hop and hide in Mrs Millar's house. This new edition of an old favorite, which has never lost its appeal for y oung readers ...Show more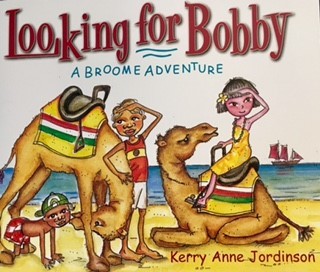 $19.99
AUD
Category: Children
Where is Bobby? Broome boys Lucas and Baz, with their friend Tallulah, search for him around their town. A fun story for young readers with a surprise at the end. The delightful illustrations show us the well known features of the town in a new way
$14.99
AUD
Category: Picture Books | Series: The Gruffalo
This special 15th anniversary edition of The Gruffalo's Child is a must-have for all Julia Donaldson and Axel Scheffler fans. The Gruffalo's Child 15th Anniversary Edition features a wrap-around snowy wood play scene and press-out characters for an interactive reading experience, plus additional book c ontent including material from author Julia Donaldson and illustrator Axel Scheffler, The Gruffalo's Child Song, a Gruffalo's Child quiz, and tips for putting on a Gruffalo's Child show! The Gruffalo said that no gruffalo should Ever set foot in the deep dark wood. But one wild and windy night the Gruffalo's child disobeys her father's warnings and ventures out into the snow. After all, the Big Bad Mouse doesn't really exist ... does he?   ...Show more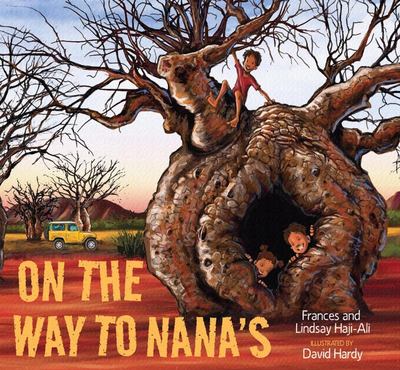 On the Way to Nana's
by Frances Haji-Ali; Lindsay Haji-Ali; David Hardy (Illustrator)
$17.99
AUD
Category: Children
Age range 4 to 8 Frances and Lindsay Haji-Ali take us counting backwards from FIFTEEN to ONE on this spectactular journey in the far north of WA. When Frances and Lindsay lived with their family in Broome, they often set out to visit Nana in the tiny outback town of Wyndham over 1,000km north. These roa d trips took them across the magnificent Kimberley landscape and inspired this counting story. On the way to Nana's is a standout counting book. Counting backwards from 'fifteen to one' is a challenging concept for children to grasp. Each double-page spread includes numbers and words and will enthrall readers, parents and educators as they find and count the objects on each page. From bulbous boabs and wild brumbies to weary travellers, flying magpie geese and flowing waterfalls, David Hardy's striking illustrations capture the awe and excitement of this special family adventure. ...Show more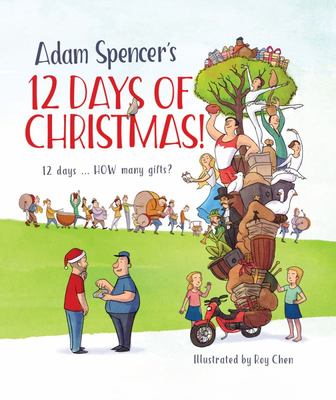 $24.99
AUD
Category: Picture Books
Adam Spencer's 12 Days of Christmas is a funny -- and distinctly Australian -- take on the classic Christmas carol. Featuring beautiful illustrations, it's the perfect way to celebrate the festive season, while learning to count at the same time! So join in the fun with everyone's favourite numbers guy as we count down the days till Christmas. ...Show more
$16.99
AUD
Category: Picture Books
Dive into the ocean for a noisy, rhyming animal adventure in this colourful read-aloud picture book! Little ones will love looking at all the colourful pictures and joining in with all the rhymes, as they discover lots of amazing sea creatures. Including blue whales, sea turtles, jellyfish, dolphins an d more! "Fast moving and great to read aloud" Independent From the author of international bestseller, Giraffes Can't Dance. ...Show more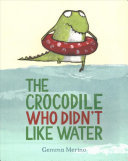 $14.99
AUD
Category: Picture Books
Meet a most unusual crocodile Everybody knows that crocodiles love water, but this little crocodile is different--he doesn't like it at all He tries to his best to change, but when attempt at swimming causes a shiver then a sneeze--could it be that this little crocodile isn't a crocodile at all? A hil arious and uplifting story about being yourself from a talented debut author-illustrator ...Show more
$21.99
AUD
Category: Picture Books
Part poem, part lullaby, this gentle story celebrates a baby's wonder at our beautiful world. From Australia's favourite picture-book creator Alison Lester comes a timeless book to share and to treasure. Now in a gorgeous board book edition.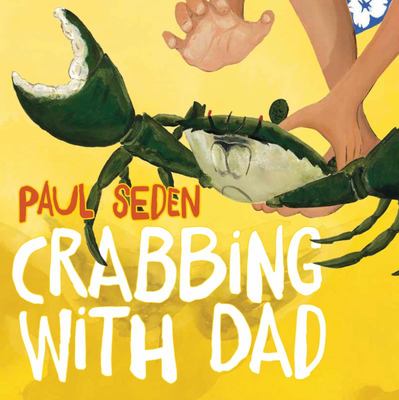 $17.99
AUD
Category: Children
Age range 3 to 8 Crabbing with Dad is a beautiful childrenâ__s picture book debut from Darwin-based author and illustrator, Paul Seden. Aimed at a younger audience, children will love reading about the adventures of two small children as they go out in the boat with Dad to set crab pots in their secret spot. Sunscreen and life jackets on, they zoom off into the creek, passing other boats and people fishing along the way. Itâ__s a good tide to be on the water and they even come across Cousin Dan throwing his net as far as he can. Crab pots set, they all wait patiently and play games as they guess what fish could be swimming under their boat. When itâ__s finally time to check the crab pots, the adventure begins as they pull up a big, angry crab! Dad teaches the children how to handle the crabs very carefully so they donâ__t get nipped! ...Show more
$12.99
AUD
Category: Picture Books
Age range 3 to 8 First published in 2015, this title now has a new cover and the format has been increased to 200 x 230 mm. Young children will be captivated by the bright colours and Australian animals which bring to life this entertaining tale of a young emu who has lost his mob and sets out to find i t. He asks the animals he encounters along the way if they `have seen his mob?' The kangaroo, lizard, owl, cassowary and others provide directions in their own, often confusing, way, until finally the youngster catches up with his mob. In iconic Australian style, My Lost Mob combines highly textured and bold illustrations of Australian animals and varied landscapes in a simple, classical format that will appeal to younger readers and all that are young at heart. A gem of a book that will charm its way onto bookshelves. ...Show more
My Country
by Sally Morgan (Illustrator); Ezekiel Kwaymullina
$16.99
AUD
Category: Picture Books | Series: Indigenous childrens picture book shelf
Best-selling author and internationally renowned painter Sally Morgan teams up with Ezekiel Kwaymullina for a picture book celebrating country. A gorgeous new picture book in simple, lyrical prose and vibrant colour.