$12.99
AUD
Category: Children Fiction | Series: Yinti Ser.
 Age range 9 - 12 Gradually, Yinti and Wara grew accustomed to station life. They no longer ran and hid when they saw a motorcar coming along the road towards them. The third book in the Yinti series of three books. Desert Cowboy is the story of Yinti's return to the cattle station and of his life as a stockman. Over these years Yinti experiences joy, excitement, loss and tragedy, but never loses his sense of fun and inclination to mischief. All of the stories are based on actual people and events as told to Pat Lowe by Jimmy Pike and other members of his family. ...Show more
$18.99
AUD
Category: Children Fiction
Pearl and Vally Cole live in a bookshop. And not just any bookshop. In 1893, Cole's Book Arcade in Melbourne is the grandest bookshop in the world, brimming with every curiosity imaginable. Each day brings fresh delights for the siblings: voice-changing sweets, talking parrots, a new story written just for them by their eccentric father. When Pearl and Vally learn that Pa has risked the Arcade - and himself - in a shocking deal with the mysterious Obscurosmith, the siblings hatch a plan. Soon they are swept into a dangerous game with impossibly high stakes: defeat seven challenges by the stroke of midnight and both the Arcade and their father will be restored. But if they fail Pearl and Vally won't just lose Pa - they'll forget that he and the Arcade ever existed. ...Show more
$16.99
AUD
Category: Children Fiction
Bluey and Bingo love their mum and she loves them! Discover all of Chilli's special mum skills in this touching and humorous book. The perfect Mother's Day gift for Bluey fans young and old. Bluey has been a phenomenal success since airing on ABC KIDS in October 2018, amassing legions of dedicated fans and hugely popular ranges of books, toys, clothes, games and more. It holds the coveted position of being the most watched program ever on ABC iView, with over 260 million plays for Series One, and is the winner of an International Emmy for Most Outstanding Children's Programme.   ...Show more
$15.99
AUD
Category: Children Fiction | Series: Weirdo | Reading Level: 7.5 Kids First Reader
What's a sheep's best wrestling move? The LAMB CHOP! Everyone is going nuts for WRESTLE-CRAZIAthe coolest wrestling show around! Can Weir come up with an awesome idea to WIN tickets for his whole family to see the show? It wont be easy... but it will be FUNNY!
$14.99
AUD
Category: Children Fiction | Series: The Treehouse
Andy and Terry have added 13 new levels to their treehouse and now it's even more out of this world than before! There's a soap bubble blaster, a GRABINATOR (it can grab anything from anywhere at any time), a time-wasting level, a toilet paper factory (because you can never have too much toilet paper), a room full of mechanical grandparents, a super long legs level, an extraterrestrial observation centre and the best bookshop-in-a-treehouse-in-a-tree-in-a-forest-in-a-book in the whole world! Well, what are you waiting for? Come on up! ...Show more
$12.99
AUD
Category: Children Fiction | Series: Aussie Kids Ser.
Hi! I'm Sam I have a new throw net. My cuz, Peter and I can't wait to try it out. We want to catch a BIG barra!
$16.99
AUD
Category: Children Fiction | Series: Hilda
Based on the hit Netflix series, join Hilda and Twig for more hilarious adventures in the illustrated fiction series. Join your favourite blue-haired heroine Hilda to find her cooking up adventure with the Sparrow Scouts and battling mechanical bell-ringers. But some naughty mischief-makers are determi ned to steal Hilda's money, soup, and maybe even her mum. When a hop to the past gets time all mixed and muddled, can Hilda help the city of Trolberg escape the greedy Time Worm? There is no shortage of unexpected twists, turns and new friends in this latest instalment of the Hilda fiction series. ...Show more
$12.99
AUD
Category: Children Fiction | Reading Level: Children's - Grade 3-4, Age 8-9
From chocolate-covered chickens to grizzly grouchy grandmas and the disgusting Twists, this fantabulous book of fantastically funny jokes will keep you and your friends chuckling for hours. And it's all for a very good cause - royalties from the sale of this very special book go towards Roald Dahl's Mar vellous Children's Charity, helping to make seriously ill children's lives better. Which famous writer goes well with a hot dog? Roll Dahl! What's green and goes up and down? A Snozzcumber in a lift! What's a rabbit's favourite music? Hip-hop! ...Show more
$12.99
AUD
Category: Children Fiction | Series: Tiny Timmy Ser.
Timmy and his team are always looking to improve their game . . . And now they have an amazing opportunity - by going into camp with the Women's National Team! They'll get to train like they do, live like they do, and learn what it's like to be a professional player! Will Timmy be transformed at trainin g camp? Find out in Book 12 of the best-selling series from Socceroos legend, Tim Cahill! ...Show more
$15.99
AUD
Category: Children Fiction | Series: Wolf Girl
A wildly exciting adventure series from bestselling author Anh Do. Gwen has been searching for her family for a long time. Just when she feels she is close, the soldiers following her start to close in. Then one of her dogs is injured, and the gang must slow down...Who can Gwen trust? And how will she k eep her pack safe from dangerous enemies? Does this spell disaster for the one and only Wolf Girl? ...Show more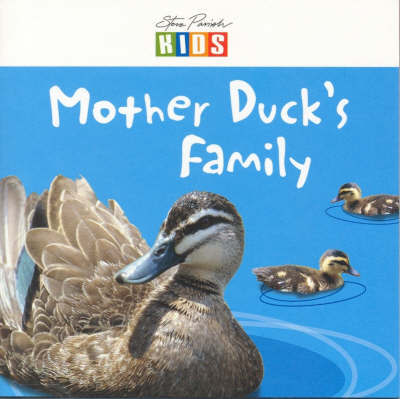 $14.99
AUD
Category: Children Fiction | Reading Level: Children's - Grade 4-6, Age 9-11
The new jaw-achingly funny novel from David Walliams, the number one bestselling author! Make your appointment if you dare... Darkness had come to the town. Strange things were happening in the dead of night. Children would put a tooth under their pillow for the tooth fairy, but in the morning they woul d wake up to find... a dead slug; a live spider; hundreds of earwigs creeping and crawling beneath their pillow.Evil was at work. But who or what was behind it...? ...Show more