$12.99
AUD
Category: Children Fiction | Series: Yinti Ser.
 Age range 9 - 12 Gradually, Yinti and Wara grew accustomed to station life. They no longer ran and hid when they saw a motorcar coming along the road towards them. The third book in the Yinti series of three books. Desert Cowboy is the story of Yinti's return to the cattle station and of his life as a stockman. Over these years Yinti experiences joy, excitement, loss and tragedy, but never loses his sense of fun and inclination to mischief. All of the stories are based on actual people and events as told to Pat Lowe by Jimmy Pike and other members of his family. ...Show more
$16.99
AUD
Category: Children Fiction
Everyone loves Bandit, especially Bluey and Bingo! Find out what makes this true blue dad so special in this hilarious and heartwarming book. Bluey has been a phenomenal success since airing on ABC KIDS in October 2018, amassing legions of dedicated fans and taking the coveted position of being the most watched program ever on ABC iView, with over 200 million plays.  ...Show more
$12.99
AUD
Category: Children Fiction | Series: Aussie Kids Ser.
Hi! I'm Eve. I live at a roadhouse in the Nullarbor. We don't get many visitors. But today my cousin Will is coming. We'll have so much fun!
$24.99
AUD
Category: Children Fiction
Millions of young readers have loved the World's Worst Children tales and revelled in the World's Worst Teachers with their delightfully dreadful deeds – now prepare for…THE WORLD'S WORST PARENTS! From the phenomenally bestselling David Walliams and illustrated in glorious colour by the artistic genius, Tony Ross. Are you ready to meet the worst parents ever? Sure, some parents are embarrassing – but they're NOTHING on this lot. These ten tales of the world's most spectacularly silly mums and deliriously daft dads will leave you rocking with laughter. Pinch your nose for Peter Pong, the dad with the stinkiest feet in the world… jump out of the way of Harriet Hurry, the fastest mum on two wheels… watch out for Monty Monopolize, the dad who takes all his kids' toys… and, oh no, it's Supermum! Brandishing a toilet brush and a mop, she's out to save the world! With a very special introduction said to be from David's own mum, these ten tales of the most madcap mums and deliciously daft dads will leave you rocking with laughter. ...Show more
$15.99
AUD
Category: Children Fiction | Series: Weirdo | Reading Level: 7.5 Kids First Reader
What's a sheep's best wrestling move? The LAMB CHOP! Everyone is going nuts for WRESTLE-CRAZIAthe coolest wrestling show around! Can Weir come up with an awesome idea to WIN tickets for his whole family to see the show? It wont be easy... but it will be FUNNY!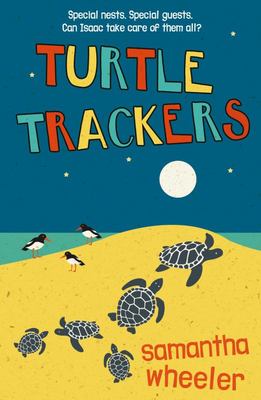 $14.99
AUD
Category: Children Fiction
Ten-year-old Isaac is flat out. Helping his mum run a caravan park on the Queensland coast means no time for fun. So when he finds a sea turtle nesting on the beach, he's disappointed that he can't volunteer as a turtle tracker to watch over her eggs and hatchlings. To make matters worse, famous travel blogger Eddie Eastwood and his mischievous dog come to stay. Isaac must pull out all the stops because a zero-star review from Eddie would spell disaster for his mum and the park. How can Isaac find the time to protect the turtles and make a difference? ...Show more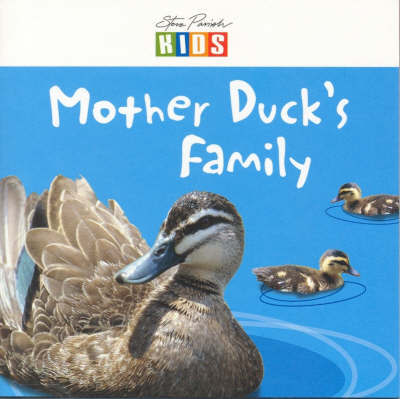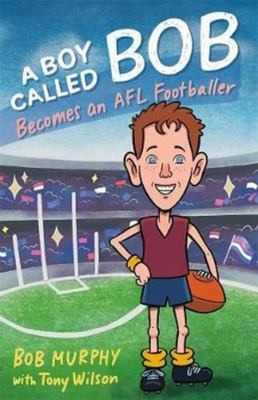 $17.99
AUD
Category: Children Fiction | Reading Level: 8 Kids Middle Readers
This is the story of a boy called Bob. He's a little scrawny, a little scruffy, and he likes to sniff footballs (weird). But he has the game in his veins and he's determined to be one of the greats, like his hero from the mighty Tigers, Matthew Richardson. And he will be! But not without a few misadvent ures first ... His older brother and sister are the worst, he has a major crush on a girl who doesn't seem to notice him, and his footy oval at school is actually a rectangle and instead of grass, it's covered in gravel! But that's not going to stop him. Follow Bob as he gets drafted to the Western Bulldogs at seventeen, slogs his guts out at training with the big Dogs, and eventually becomes one of the greatest football captains ever. ...Show more
$14.99
AUD
Category: Children Fiction | Series: Frankie Fish
Australia's favourite comedian and children's author Peter Helliar is BACK!   Giddy up for the next instalment in the best-selling Frankie Fish series: it's the wildest time-travel adventure to date ...   Frankie Fish has a hunch that a famous Medicine Man from the Wild West holds the answer to his gra ndad's forgetfulness, so he and Drew pack their cowboy hats and spurs and take the Sonic Suitcase for another spin. But when they arrive, gold fever has struck, and Frankie and Drew must take on some sneaky outlaws and clear their new friend's name. Can Frankie Fish and Drew Bird yee-haw their way into the history books?    ...Show more
$14.99
AUD
Category: Children Fiction
Grandparents are special, and the time you spend with them is special, too. This collection draws together four tales for younger readers from the Waarda series of Indigenous stories, first edited by acclaimed author Sally Morgan. These charming tales share some exciting, happy and even scary times expl oring country in bush and beyond. ...Show more
$14.99
AUD
Category: Children Fiction | Series: Treehouse
The 65-Storey Treehouse is the fifth book in Andy Griffiths and Terry Denton's wacky treehouse adventures, where the laugh-out-loud story is told through a combination of text and fantastic cartoon-style illustrations. Andy and Terry's amazing 65-Storey Treehouse now has a pet-grooming salon, a birthda y room where it's always your birthday (even when it's not), a room full of exploding eyeballs, a lollipop shop, a quicksand pit, an ant farm, a time machine and Tree-NN: a 24-hour-a-day TV news centre keeping you up to date with all the latest treehouse news, current events and gossip. Well, what are you waiting for? Come on up! ...Show more
$17.99
AUD
Category: Children Fiction
This engaging story about a girl and a horse who form an unlikely bond is perfect for middle-grade readers. Harry is tired of being the tall new kid with red hair, big feet and freckles; the one with the dead sister whose voice follows her wherever she goes. Everyone says she's imagining it, but she kno ws they're wrong. If she was making Sissy up, wouldn't she make her less of a pain? When Harry's wish for a horse comes true and Marksman comes into her life, she isn't sure that the impressive horse is the one for her. She doesn't need another challenge. But could he be just what she needs to learn the difference between standing out and standing up? This fantastic story for middle-grade readers will tug at your heartstrings. Exciting novel by debut author Jackie Merchant Jackie is an experienced rider and has owned horses since she was ten. ...Show more