$24.99
AUD
Category: Non Fiction | Reading Level: Eve Pownall Award
Bruce Pascoe has collected a swathe of literary awards for Dark Emu and now he has brought together the research and compelling first person accounts in a book for younger readers. Using the accounts of early European explorers, colonists and farmers, Bruce Pascoe compellingly argues for a reconsiderati on of the hunter-gatherer label for pre-colonial Aboriginal Australians. He allows the reader to see Australia as it was before Europeans arrived — a land of cultivated farming areas, productive fisheries, permanent homes, and an understanding of the environment and its natural resources that supported thriving villages across the continent. Young Dark Emu — A Truer History asks young readers to consider a different version of Australia's history pre-European colonisation. ...Show more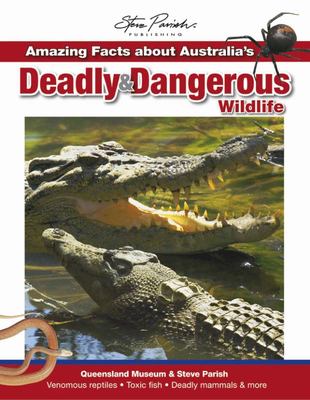 $17.99
AUD
Category: Non Fiction | Series: Amazing Facts about Australia Ser.
This book is packed full of information and you'll be amazed at how much you learn about Australia's deadly and dangerous animals by dipping into the remarkable facts presented. Our aim is to inspire in our readers a curiosity and thirst to know more about the deadly and dangerous animals that share our natural environment. Having a proper understanding of these animals, and the environments in which they live, is essential for avoiding harmful encounters, and also helps foster a respect for life. Many of the creatures in this book may seem insignificant, yet their collective existence has had a profound effect on the human race (and vice versa) - and will continue to do so for many years to come. With great enthusiasm I set out on another incredible adventure of learning and discovery in collaboration with the Queensland Museum, joining with their talented publication team to produce this book. I hope that you'll embark on our discovery of the world of Australia's deadly and dangerous creatures and be amazed by what you find. ...Show more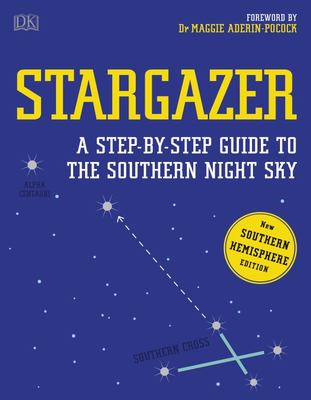 $29.99
AUD
Category: Non Fiction
Stargazer takes you through constellations one-by-one, linking them together as you progress using easy-to-follow star routes that guide you across the celestial sphere. Adapted carefully for the southern hemisphere, this book is perfect for budding astronomers learning to navigate our expansive and fas cinating universe. Complete with practice exercises, stunning colour photography of nebulas and galaxies, and amazing facts about our solar system and beyond, this book is a reliable and exciting new guide to our skies. ...Show more
$27.99
AUD
Category: Non Fiction
  Miles Merrill, spoken word artist and founder of Australian Poetry Slam, and award winning teacher Narcisa Nozica will take you from to spoken word superstar in no time. With tips from legends of the Australian poetry slam scene, 'Slam Your Poetry' privides step by step instructions and excercises th at will inspire you 1 Write a poem that pops 2 Rehearse like a pro 3 Wow your audience 4 Beat stage fright 5 Run a winning competition in your school or  community ...Show more
$19.99
AUD
Category: Non Fiction | Series: Usborne Lift-the-Flap First Questions & Answers
A busy, interactive reference book introducing children to the fascinating world of bees. Discover why we need bees, where they live, how honey is made and more. Perfect for curious minds, this friendly lift-the-flap book introduces this amazing topic in a simple and accessible manner.
$29.99
AUD
Category: Non Fiction | Series: Lonely Planet Kids
We journey around the world, country by country, exploring flags and their meanings. Along the way, we reveal all sorts of amazing facts, such as: How many stars are on the American flag and what do they represent? What does the circle on the Japanese flag signify? And which is the omly country not to h ave a rectangular flag?* A visually engaging way to learn about other countries* Includes fun sections on pirate flags, ship and airplane flags, coats of arms, and more!* Keeps kids occupied at home and on short and long trips ...Show more
$12.99
AUD
Category: Non Fiction
Hospitalized with the dreaded atom bomb disease, leukaemia, a child in Hiroshima races against time to fold one thousand paper cranes to verify the legend that by doing so a sick person will become healthy.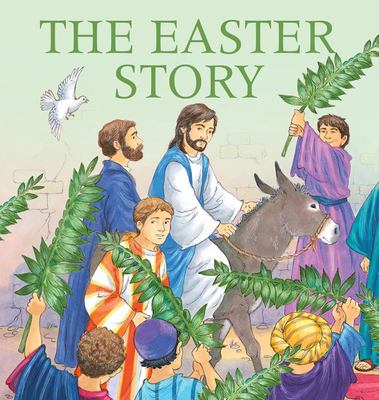 The Easter Story
by Juliet David; Jo Parry (Illustrator); Sophie Piper; Annabel Spenceley (Illustrator)
$9.99
AUD
Category: Non Fiction | Series: Candle Read and Share Ser.
An Easter storybook full of charm from respected children's author Juliet David, and from Elina Ellis, whose illustrations are always filled with character and warmth. A straightforward retelling of this important story is presented here alongside a mixture of full page art and spot illustrations.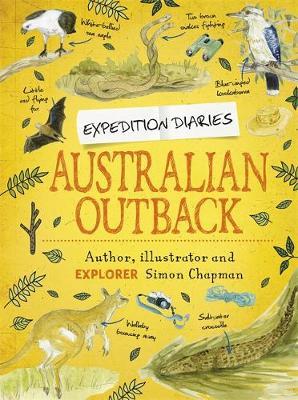 $29.99
AUD
Category: Non Fiction | Series: Expedition Diaries
Simon is in Darwin, Australia, preparing to travel through the unique mix of tropical forest, savannah and desert that make up the Australian Outback. But he's already worrying if his 4x4 is up to the job, and about the dangers posed by crocodiles, spiders and snakes - and road trains! Simon Chapman, w inner of the Blue Peter Book Award, brings geography to life, and his Expedition Diaries are a great way to introduce the world's biomes and habitats to children, direct from someone who's actually been in them - sometimes up to his neck! These books are perfect for sparking interest in this key school topic. ...Show more
$12.99
AUD
Category: Non Fiction | Series: History Mysteries Ser. | Reading Level: Children's - Grade 2-3, Age 7-8
In 1848 the famous explorer Ludwig Leichhardt sets out on an epic journey. His aim is to cross Australia from east to west, but he never reaches his destination and no one from his expedition is ever seen again. Countless search parties set out to look for the expedition but no trace is ever found. Unti l a young boy is given an artifact with an incredible story. ...Show more
$14.99
AUD
Category: Non Fiction
There are more than 860 species of reptile in Australia - learn all about our fascinating world of snakes, lizards, turtles and crocodiles. With stunning images from Australian Geographic's extensive picture library and plenty of fun facts, this book is a great way to introduce the reptiles of Australia . From the snakes that slither in the bush and the turtles that swim in our rivers, to basking lizards and lurking crocodiles, find out all about Australia's reptiles. ...Show more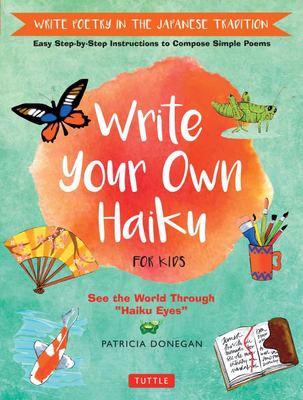 $16.99
AUD
Category: Non Fiction
In this fun Japanese children's book, kids will learn to create haiku--elegant and simplistic Japanese poems.   Haiku is a uniquely Japanese form of poetry that uses vivid words and imagery to capture a feeling or a moment in just three lines. Short but powerful, haiku poems are easy and fun to write and share with your friends. Haiku has become increasingly popular in school curriculums around the world, particularly among teachers introducing students to the art of poetry as well as Asian history and heritage. The activities in this haiku-for-kids book will show you how to create haiku and will help you to think up meaningful words and images with which you can write beautiful poetry.   Write Your Own Haiku For Kids introduces four styles of haiku to readers with clear explanations and numerous examples. This book includes chapters on: Your first haiku--how to get started writing this classic form of poetry Haiku about Nature--a traditional element in haiku Haibun--Haiku with a short story Haiga--Haiku with a drawing Renga--Haiku that you write together with friends The study and creation of haiku is a great way to have fun with both writing and reading poetry while exploring remarkable aspects of Japanese culture. ...Show more