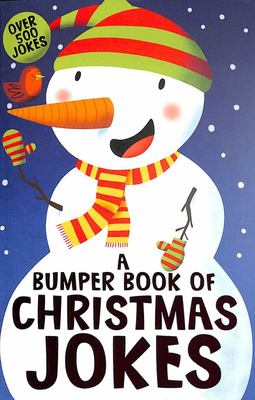 $9.99
AUD
Category: Activity books, Puzzles, Games
Why is it so cold at Christmas? Because it's Decembrrrrr! What do elves use to make Christmas cakes? Elf-raising flour! What's miserable and covered in custard? Apple grumble! Packed full of seasonal silliness and funny festive jokes that will keep you laughing for days - and that's sno joke! From Ch ristmas jokes to food jokes, dinosaur jokes to pirate jokes, these laugh-out-loud one-liners are just the sort that you'd find in Christmas crackers. The perfect stocking filler, A Bumper Book of Christmas Jokes is decorated with humourous black and white line drawings and packed with hundreds of hilarious jokes about all sort of topics. ...Show more
$29.99
AUD
Category: Activity books, Puzzles, Games
Comes with exclusive bricks and game ideas to get the whole family playing together! Looking for ways to spend more quality time with your kids? Want exciting screen-free activities that all ages can enjoy together? Build in some time for fun with The LEGO® Games Book! This book is packed with more than 50 activities, including puzzles, challenges, brainteasers and games to do with LEGO bricks for kids aged 6 years and up - and grown-ups, too! Who can build the tallest tower in less than 30 seconds? Which team will win a no-thumbs building challenge? Can anyone solve the sliding brick puzzle? Get out your LEGO® bricks and put your family and friends to the test with more than 50 fun puzzles, challenges, brainteasers and games for kids aged 6 years and over - and grown-ups, too! The LEGO Games Book also includes all the LEGO bricks you need to complete at least ten of the challenges in the book. Packed with LEGO building ideas and activities for the whole family, there's a challenge or game for everyone to enjoy. Bring screen-free family fun home with The LEGO Games Book. You can build and play together to create memories that will last a lifetime! ©2020 The LEGO Group. ...Show more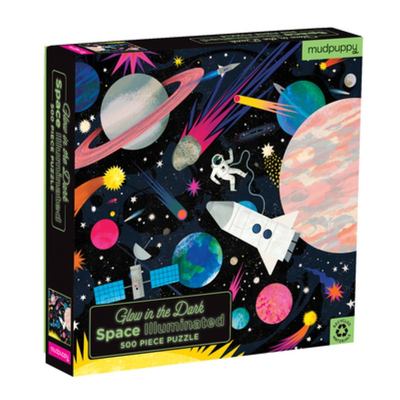 $29.99
AUD
Category: Activity books, Puzzles, Games
Piece together a colorful outer space scene with Mudpuppy's Space Illuminated 500 Piece Glow in the Dark Family Puzzle. After you complete the puzzle, turn out the lights to reveal glowing outer space surprises!  - 500 Piece Pieces - Reveal glow in the dark surprises! - Puzzle: 20 x 20", 51 x 51 cm - Box: 8 x 8 x 2", 20 x 20 x 5 cm - Ages 6+ - Puzzle greyboard contains 90% recycled paper. Packaging contains 70% recycled paper. Printed with nontoxic inks. - All Mudpuppy products adhere to CPSIA, ASTM, and CE Safety Regulations ...Show more
$17.99
AUD
Category: Activity books, Puzzles, Games
Uh-oh! The Easter bunny has fallen down a magical burrow! Follow him through wondrous lands full of lollipops, gooey egg centres, fairytale creatures, aliens and more! Will he get back in time to deliver the Easter eggs, or will hungry Foxy spoil everything?
$24.99
AUD
Category: Activity books, Puzzles, Games
From the number one best-selling Our Home, Our Heartbeat comes a stunning puzzle and book set for kids to pore over and enjoy again and again. Adapted from Briggs' celebrated song 'The Children Came Back', Our Home, Our Heartbeat is a celebration of past and present Indigenous legends, as well as emergi ng generations, and at its heart honours the oldest continuous culture on earth. Readers will recognise Briggs' distinctive voice and contagious energy within the pages of Our Home, Our Heartbeat, signifying a new and exciting chapter in children's Indigenous publishing. ...Show more
$14.99
AUD
Category: Activity books, Puzzles, Games
Bring the folding fun with you wherever you go! This adorable, pocket size kit features 7 models that are perfect for origami beginners. Don't let its small size fool you--Pocket Size Origami Fun Kit comes complete with everything you need to get started: A full-color instruction booklet with an intro duction to folding techniques Simple step-by-step instructions 12 sheets of colorfully-patterned, single-sided folding paper The origami projects included in this kit are: Blow-up Cube "Balloon"--an impressive cubical form that looks more difficult to fold than it actually is...a puff of air makes it inflate! Jumping Frog--a delightfully playful action model, just press its back and watch it spring Classic Crane--the model you see everywhere: in movies, ads and on television...now you can add it to your repertoire! Butterfly--a charmingly realistic model that will add a touch of elegance to any gift, desktop or wall Masu Box--a classic functional model that can be used to store small items. Fold up two and use the second one as a lid Spinning Pinwheel--create a whirling pinwheel that can rotate with the breeze at the end of a dowel or pencil Fur Seal--author Michael G. LaFosse is famous for his lifelike wildlife models, and this handsome paper seal is no exception ...Show more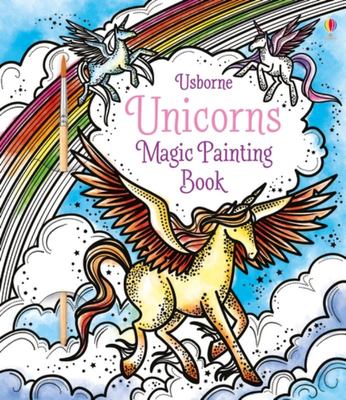 $12.99
AUD
Category: Activity books, Puzzles, Games | Series: Usborne Magic Painting
Explore the enchanting world of unicorns with this incredible magic painting book. Sweep carefully over the wonderful black and white patterns and drawings with the paintbrush provided, and watch the colours magically appear. With clear instruction on the front, this book couldn't be easier for children and adults to use. * Another gorgeous addition to the successful Magic Painting series. Completed paintings can be kept as a keepsake. Each page is full of beautiful, black and white illustrations which are transformed into colour when children carefully paint water onto the pictures. Unicorns are currently hugely popular and on trend. ...Show more
$17.99
AUD
Category: Activity books, Puzzles, Games
Wally and the gang are heading off on their holidays! Wally wants to clown around, Woof heads off on a safari adventure, Wenda explores the sights, Wizard Whitebeard travels through magical lands and Odlaw sneaks around spying. Includes instructions for travel games to play with your friends and family at the end of each character-led section, plus game cards and an awesome poster! Whether you're adventuring near or far, this is the ultimate holiday companion.   ...Show more
$12.99
AUD
Category: Activity books, Puzzles, Games | Series: Tom Gates Ser.
Don't get bored - get busy! The must-have activity book for fans of Tom Gates: packed with drawing guides, fun games, brilliant puzzles and perfect pranks to play on older sisters - there's hours of fun ahead! Previously published in hardback in 2014 as The Brilliant World of Tom Gates Annual: now with added brand new pages from Liz.   ...Show more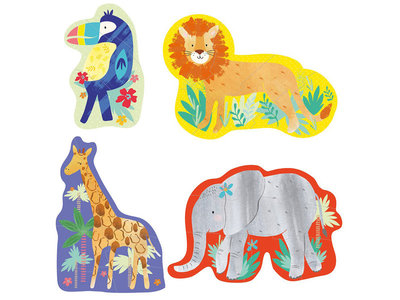 $22.95
AUD
Category: Activity books, Puzzles, Games
This first puzzles tub is perfect for beginners. As children master the 3 piece puzzle they can then progress to the 4, 6 and 8 piece. 4 puzzles are included. Puzzles feature foiled elements and have a gloss finish. They come in a handy storage tub with carry handle and a 'to & from' gift tag. De velops hand/eye co-ordination  4 Puzzles 3, 4, 6 and 8 piecesPuzzle Size 6 x 7 cm ...Show more
$18.99
AUD
Category: Activity books, Puzzles, Games
Here are over 160 more hilariously hokey knee-slappers and puns in this third volume of The World's Greatest Dad Jokes. Tired of the same humdrum ill-fitting pants quips, or jabs about turkeys being flightless birds? This perfect Father's Day gift will keep the dads in your life on the pulse of family-f riendly corny humor. With The World's Greatest Dad Jokes Volume 3 on hand, everyone will be laughing with dads, not at them! ...Show more
$26.99
AUD
Category: Activity books, Puzzles, Games
A stunning picture book and puzzle set from Australia's foremost indigenous illustrator.Run to the creek, perch on a rock, slip into clear crystal water. A visual and lyrical depiction of coming home to country from acclaimed author and illustrator Bronwyn Bancroft.