$19.99
AUD
Category: Activity books, Puzzles, Games
The absurdly adorable art from the New York Timesbestselling picture book Stuckturns a game of Go Fish into irresistible fun for kids and parents alike! Do you have any kites? Do you have any Floyds? Any curious whales? This deck of oversized, kid-friendly cards is a surefire way to induce family fun, especially for fans of award-winning children's book author and illustrator Oliver Jeffers. A hefty cardstock box holds this deck of 52 playing cards (plus two instruction cards)--each of which is sized perfectly for little hands at 3-1/2" x 5" apiece. With a flip-top lid and Velcro closure, the package is easily portable and tear-openable for any and every game-playing moment. In addition to playing Go Fish, players will also get the instructions for two bonus games- Concentration (a memory game) and Snap (a kid-friendly card game that's similar to Slapjack). ...Show more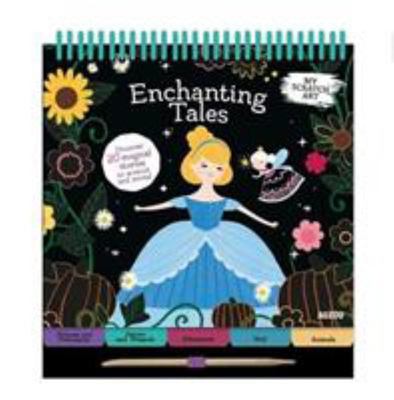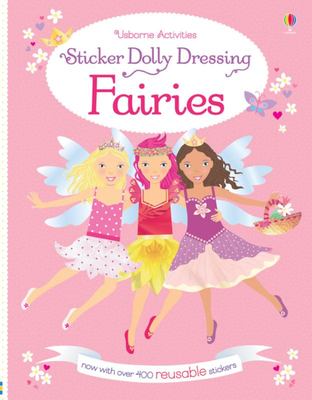 $12.99
AUD
Category: Activity books, Puzzles, Games | Series: Sticker Dolly Dressing | Reading Level: Children's - Grade 1-2, Age 6-7
Over 300 stickers to delight in dressing the fairies up in their best outfits. New edition will have laminated pages so that stickers can be rearranged and repositioned for even more fun and better value.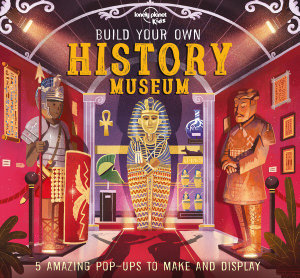 $29.99
AUD
Category: Activity books, Puzzles, Games
Calling all archaeologists! A crate has arrived for you and it's packed with treasures from the ancient world! Can you assemble them and assign each to the right room in time for the museum's big opening? Among the treasures to display are an Egyptian sarcophagus, a Greek temple and a Chinese Terracotta Army. Fun, interactive and with lots of facts to discover, Lonely Planet Kids' Build Your Own History Museumis a hands-on way to learn about ancient people, cultures and traditions. It's packed with amazing facts and awesome illustrations that reveal how people all over the world once lived and worked. Perfect for history fans of all ages, this follow-up to Build Your Own Dinosaur Museumfeatures the ancient civilizations Mesopotamia, the Indus Valley, Egypt, Greece, China, Rome, the Maya, and the Vikings. About Lonely Planet Kids:Lonely Planet Kids - an imprint of the world's leading travel authority Lonely Planet - published its first book in 2011. Over the past 45 years, Lonely Planet has grown a dedicated global community of travellers, many of whom are now sharing a passion for exploration with their children. Lonely Planet Kids educates and encourages young readers at home and in school to learn about the world with engaging books on culture, sociology, geography, nature, history, space and more. We want to inspire the next generation of global citizens and help kids and their parents to approach life in a way that makes every day an adventure. Come explore! ...Show more
$22.99
AUD
Category: Activity books, Puzzles, Games | Series: Press Out and Colour | Reading Level: Children's - Grade 1-2, Age 6-7
Each press-out butterfly is intricately decorated with foil and perfect for all ages to colour in. Featuring ten unique butterfly species, each with a contrasting pattern on the undersides of their wings, the press-out pieces can be easily slotted together to create cheerful hanging ornaments. From a st ripy zebra longwing to a beautifully ornate blue morpho, these gorgeous butterflies look elegant in white and silver, but even better when you add colour to create a hanging kaleidoscope of butterflies! ...Show more
$9.99
AUD
Category: Activity books, Puzzles, Games | Series: Little First Stickers Ser.
This beautifully illustrated book contains all the animals you'd expect to find on the farm. Add the stickers to bring each page to life. Scenes include a farmyard, a pigsty, a cowshed, sheep fields, farm machines, a farm shop and a country show. With labels and information on every page, there's lots t o learn and talk about. Sticker books are brilliant for developing essential fine motor skills. They encourage creativity as children can carefully select stickers for each scene and choose where they go. Includes over 250 reusable stickers with a fold-out page to keep them on. The compact format makes these sticker books perfect for holidays or travel. With lots of things on every page to talk about and text prompts to help improve vocabulary. ...Show more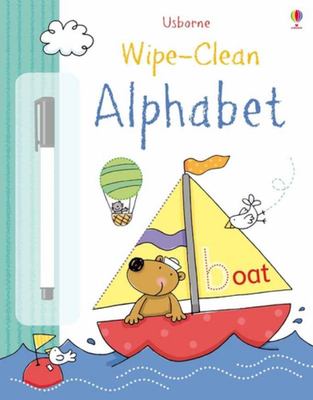 $12.99
AUD
Category: Activity books, Puzzles, Games | Series: Wipe-Clean
Includes wipe-clean pages and a special pen, loaded with special activities to help children learn their first ABCs. This title includes each activity that is specially designed to help children learn to read and write either by themselves or with the help of a parent or carer.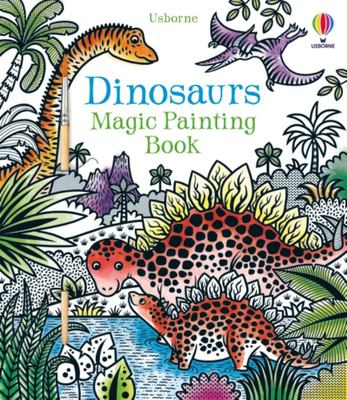 $12.99
AUD
Category: Activity books, Puzzles, Games | Series: Usborne Magic Painting
Open this book to see stylish, black and white illustrations... then brush water over them using the brush provided to see them change before your very eyes, as a rainbow of colors magically reveal themselves and bring each dinosaur scene to life. Children will be amazed when they use the special brush to paint water over the illustrations and a rainbow of colours is magically revealed. A therapeutic and satisfying activity book children will enjoy painting and showing to their friends. Completed paintings can be kept as a keepsake. ...Show more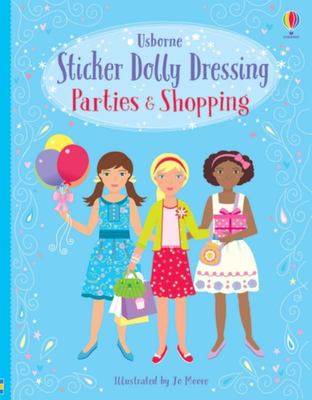 $19.99
AUD
Category: Activity books, Puzzles, Games | Series: Usborne Sticker Dolly Dressing
Excellent value, a combination of two extremely popular Sticker Dolly Dressing books in one volume. With over 400 stickers to dress the dollies in stylish clothing suitable for various parties or a day out at the shops.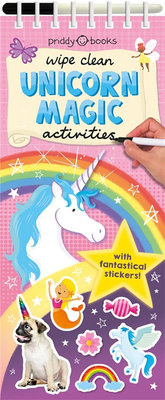 $7.99
AUD
Category: Activity books, Puzzles, Games
Packed with fun activities and stickers to keep young children interested and entertained through summer day, rainy days, long journeys and holidays. With spot the differences, mazes, games to play, doodles, stickers and much more, kids can have hours of fun!