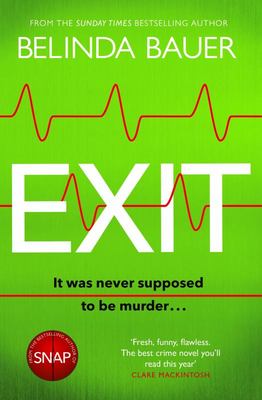 Exit
by Belinda Bauer
$32.99
AUD
Category: Crime and Thriller
The sensational new crime novel from the bestselling author of SNAP IT WAS NEVER SUPPOSED TO BE MURDER . . . Pensioner Felix Pink is about to find out that it's never too late . . . for life to go horribly wrong. When Felix lets himself in to Number 3 Black Lane, he's there to perform an act of charit y: to keep a dying man company as he takes his final breath . . . But just fifteen minutes later Felix is on the run from the police - after making the biggest mistake of his life. Now his world is turned upside down as he must find out if he's really to blame, or if something much more sinister is at play. All while staying one shaky step ahead of the law.  'Fresh, funny, flawless: EXIT is a joy from start to finish.' Clare Mackintosh 'Belinda Bauer's fiction teems with life.' Daily Telegraph ...Show more
$29.99
AUD
Category: Crime and Thriller
A gripping debut thriller based on the real-life experiences of a former French intelligence operative. Alec de Payns is an operative in the secretive Y Division of the DGSE, France's famed foreign intelligence service. He's the agent at the sharp end of clandestine missions, responsible for eliminatin g terror threats and disrupting illegal nuclear and biological weapons programs. The element the missions have in common is danger - danger to de Payns, to his team and to those who stand in his way. But increasingly it's not just the enemies of France that are being damaged by de Payns' actions. His marriage is under strain, and at the back of his mind lurks the fear that haunts every operative with a family - what if they come after my children? When a routine mission in Palermo to disrupt a terrorist organisation goes fatally wrong, Alec is forced to confront the possibility that they may have been betrayed by a fellow operative. And now he's been tasked to investigate a secretive biological weapons facility in Pakistan. Alec must find out how they're producing a weaponised bacteria capable of killing millions, and what they plan to do with it. But with a traitor in the ranks, it's not just Alec in the firing line. Soon he'll be forced to confront his worst fear - and the potential destruction of Paris itself. ...Show more
$32.99
AUD
Category: Crime and Thriller | Series: Aloysius Archer Ser.
Evoking the golden age of crime and for fans of Raymond Chandler and Agatha Christie, comes A Gambling Man from one of the world's bestselling thriller writers, David Baldacci. A lucky roll of the dice. It is nearly 1950 and Aloysius Archer is on his way to Bay Town, California to take up a post with renowned gumshoe, Willie Dash. Making an overnight stop in Reno he gets lucky at the casino, meets a talented actor named Liberty Callahan with her sights set on Hollywood, and helps out a man threatened by mobsters for a bad debt. With a magnificent Delahaye motor as his repayment, Archer goes west with Liberty to seek work, fame and fortune. The journey is dangerous and full of surprises as Liberty shows her steel and reveals she has a past as dark as Archer's. A risk worth taking In Bay Town, Willie Dash is tasked with finding out who is doing everything in their power to prevent his client, politician Douglas Kemper, from being mayor. As Archer and Dash dig deeper, they discover a town full of secrets and strange events. When two seemingly unrelated murders occur at Midnight Moods, a local burlesque club owned by local scion, Sawyer Armstrong, Archer and Dash must dig deep to find a connection between the killings. All bets are off To prove himself in his first case as a PI, Archer will need all of his skills to decipher the truth from the lies, the good from the evil and the relevance of the mysterious happenings offshore he saw during a late night boat ride in the Pacific. While Liberty, in a final perilous showdown, shows that she's a true star in the making.   ...Show more
$32.99
AUD
Category: Crime and Thriller
In the latest instalment in the globally bestselling Women's Murder Club series, SFPD Sergeant Lindsay Boxer vows to protect a twenty-year-old victim long enough to see her twenty-first birthday.Lindsay Boxer has sworn to defend against all enemies, foreign and domestic. As Lindsay prepares to celebrate her own daughter's birthday, she clashes with rising Chief Charlie Clapper over a family case.When a distraught mother pleads with Chronicle reporter Cindy Thomas to investigate the disappearance of her daughter, Linda, and baby granddaughter, Lorrie, Cindy immediately loops in SFPD. But Linda's schoolteacher husband, Lucas Burke, tells a conflicting story that paints Linda as a wayward wife, not a missing person. And there's reason to believe he may be telling the truth.While M.E. Claire Washburn harbours theories that run counter to the police investigation of the Burke case, ADA Yuki Castellano sizes Lucas up as a textbook domestic offender - until he puts forward a theory of his own that unexpectedly connects the dots on a constellation of copycat killings. If what Lucas tells law enforcement has even a grain of truth, there isn't a woman in the state of California who's safe from the reach of such an unspeakable threat.   ...Show more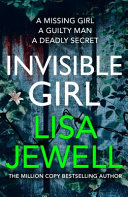 $32.99
AUD
Category: Crime and Thriller
FROM THE NUMBER ONE BESTSELLING AUTHOR OF THEN SHE WAS GONE, an engrossing twisty tale of betrayal and redemption about an outsider accused of murder. Kate and Roan Fours and their two teenage children are living temporarily in a flat in one of the finest streets in Hampstead north London. When her daug hter comes home terrified after being followed down the street by a strange man, all Kate's instincts tell her that she knows exactly who it was. But is she correct? Then someone she knows is violently assaulted just around the corner from her flat, and Kate begins to think she must act on her suspicions before it's too late. Owen Rudd lives with his aunt in Hampstead. He is thirty-three and has never had a girlfriend. Having been suspended from his job as a teacher at a technical college, he finds himself questioning his position in life. Looking for answers, he stumbles upon an online world full of lonely men, just like him. And then he meets William who has never had a girlfriend either. But William has a solution, a solution that is as tempting as Own knows it is horribly wrong. Saffyre Maddox is seventeen and lives in a 10th floor flat with her stepfather and her stepbrother. She is a troubled child, currently being treated by a child psychologist called Roan Fours. She's been a patient of Roan's for nearly two years, and has become close to him in that tie. Dependent on him, almost. And she knows things about him. Things that he wouldn't want anyone else to know. Especially his wife. Three very different people whose lives are about to collide in a shocking and unimaginable way. ...Show more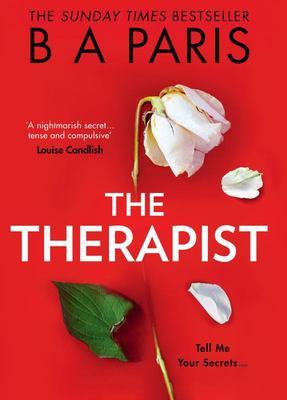 $29.99
AUD
Category: Crime and Thriller
TELL ME YOUR SECRETS... The next twisty psychological thriller from the international, million-copy, Sunday Times bestselling author of The Dilemma and Behind Closed Doors. ***NOW AVAILABLE TO PRE-ORDER!*** When Alice and Theo move into a newly renovated house in The Circle, a gated community of twelve exclusive houses, their new home is everything they've dreamed of. But appearances can be deceptive... Just as Alice is settling in and getting to know her new neighbours, she discovers a devastating, grisly secret. Her new house is infamous; the notorious site of a murder just eighteen months before, when the previous owner was found dead in her bath. Murder victim Nina was a therapist and Alice begins to feel a strong connection with the dead woman, having suffered a tragedy of her own. Alice becomes obsessed with the death of Nina and tries to find out what happened in her house, but no one wants to talk. Her neighbours are keeping secrets and things are not as perfect as they seem in The Circle...  The international, million-copy Sunday Times bestseller B A Paris returns to her heartland of gripping psychological suspense in this utterly compelling tale of a house that holds a dark secret. Praise for B A Paris: 'A powerful, beautifully crafted story that ratchets up the tension with every page and packs a huge emotional punch' TM Logan 'A departure from B A Paris's previous psycho-thrillers, this emotional story is gripping' Daily Mail 'A dark family drama ... builds a palpable wall of tension that leaves you desperate to find out what happens next' Sunday Mirror 'B A Paris is a mistress at tapping into fears you didn't even know you had. This is a poignant, thoughtful family tale with a difference' Jane Corry 'Emotional, gripping... a truly compulsive read'  K L Slater 'Twists our expectations of the entire psychological thriller genre' Guardian 'B A Paris has a unique ability to get inside your head and stay there!' HC Warner 'Clever, addictive and twisty, I couldn't sleep until I found out the truth' Claire Douglas 'A page-turning masterpiece' Amanda Prowse ...Show more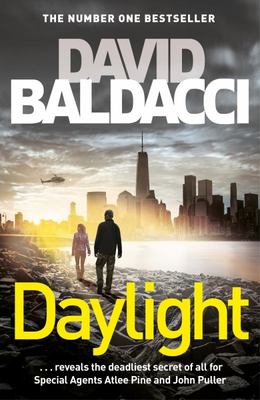 $32.99
AUD
Category: Crime and Thriller | Series: Atlee Pine Ser. | Reading Level: very good
The gripping third title in the FBI special agent Atlee Pine series. Atlee joins forces with old friend and military investigator, John Puller, in her search for the truth about her sister.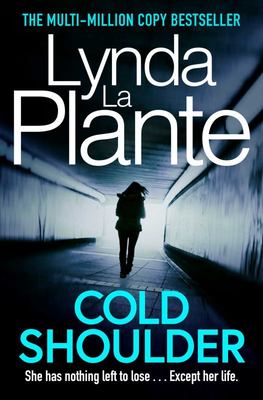 $32.99
AUD
Category: Crime and Thriller
SHE'S LOST EVERYTHING EXCEPT HER LIFE . . . Lieutenant Lorraine Page had everything -- a devoted husband, two beautiful daughters and an impressive career with the Homicide Squad. It's impossible to believe that she could be thrown out of the police force and end up on Skid Row. Lorraine's ex-colleagues soon forget her, as the hunt for a nightmare serial killer spirals into an all-out search for a missing witness: a victim who escaped. Lorraine Page is that witness. Against her will she is drawn into the investigation, and forced to face her past and her overwhelming guilt... ...Show more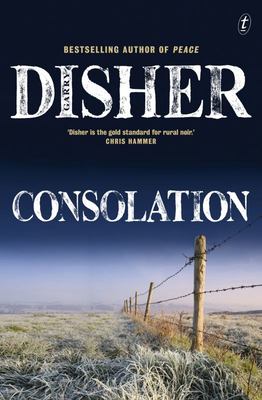 $32.99
AUD
Category: Crime and Thriller
In Consolation, Tiverton's only police officer Constable Paul Hirschhausen is dealing with a snowdropper. Someone is stealing women's underwear, and Hirsch knows how that kind of crime can escalate. Then two calls come in: a teacher who thinks a child may be in danger at home. A father on the rampage ov er at the primary school. Hirsch knows how things like that can escalate, too. Families under pressure. Financial problems. But it's always a surprise when the killing starts. ...Show more
$32.99
AUD
Category: Crime and Thriller | Reading Level: very good
The compelling new novel from Jane Harper, the New York Times bestselling author of The Dry. Kieran Elliott's life changed forever on the day a reckless mistake led to devastating consequences.The guilt that still haunts him resurfaces during a visit with his young family to the small coastal town he on ce called home. Kieran's parents are struggling in a community which is bound, for better or worse, to the sea, that is both a lifeline and a threat. Between them all is his absent brother, Finn. When a body is discovered on the beach, long-held secrets threaten to emerge. A sunken wreck, a missing girl, and questions that have never washed away... ...Show more
$19.99
AUD
Category: Crime and Thriller
***THE BRAND-NEW THRILLER FROM THE BESTSELLING AUTHOR OF NOW YOU SEE HER*** 'I flew through this book in three days, with my heart in my mouth' LISA JEWELL ____________________________ GOSSIP SPREADS FAST. LIES CAN BE TOXIC. SECRETS CAN KILL. When an office fire ends in murder, three women are first i n line for questioning. What is Laura trying to hide? What is Mia trying to protect? What would Janie risk for revenge? They never thought it would come to this. But nothing can be hidden forever... ____________________________ 'A highly addictive and thrilling read.' HEAT 'Razor sharp and impossible to put down.' DAILY MAIL ____________________________ Readers love Heidi's thrillers: 'This is a read not to be missed!!!' 'Family secrets, mystery and intrigue. This is the perfect book that won't disappoint' 'This is one of those books that you start to read and right from the outset it becomes completely addictive.' 'You find yourself unable to trust anyone!' 'A surprising plot and lots of twists with interesting characters. I loved the writing style and the setting of the story' 'Easily the best thriller I've read in a long time' 'Lots of twists and turns, guaranteed page-turner that keeps you guessing until the end' 'The ending took me by surprise' 'Couldn't put this one down - just one more chapter became something of a mantra!' 'I loved the book and the fact it kept me guessing till the end' ...Show more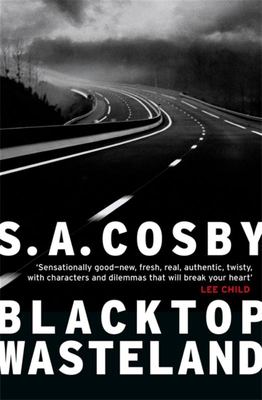 $32.99
AUD
Category: Crime and Thriller
Staff notes: Blacktop Wasteland will appeal to lovers of pacey crime novels with heart-stopping chase scenes. The protagonist is a 'driver' and mechanic, so there's plenty of detail about modified engines and souped-up vehicles for the car lovers out there. But this is not just a superficial heist story : it's a social commentary on race, poverty and crime in the US. Well worth a read.  IT'S A CRIME THAT HISTORY REPEATS ITSELF. 'Sensationally good - new, fresh, real, authentic, twisty, with characters and dilemmas that will break your heart. ' LEE CHILD 'Every once in a while a writer comes along with an incredible voice. Think Elmore Leonard, or Chester Himes...add S. A. Cosby to that list." STEVE CAVANAGH Beauregard "Bug" Montage: honest mechanic, loving husband, devoted parent. He's no longer the criminal he once was - the sharpest wheelman on the east coast, infamous from the hills of North Carolina to the beaches of Florida. But when his respectable life begins to crumble, a shady associate comes calling with a clean, one-time job: a diamond heist promising a get-rich payout. Inexorably drawn to the driver's seat - and haunted by the ghost of his outlaw father - Bug is yanked back into a savage world of bullets and betrayal, which soon endangers all he holds dear... Like Breaking Bad in a high-speed collision with Drive, this stunning debut holds up a cracked mirror to the woozy ideals of the American dream - a dazzling, operatic story of a man pushed to his limits by poverty, race and a scarred, self-destructive masculinity. 'Blacktop Wasteland is an urgent, timely, pitch-perfect jolt of American noir.' DENNIS LEHANE '...S. A. Cosby reinvents the American crime novel. Blacktop Wasteland thrums and races - it's an intoxicating thrill of a ride'. WALTER MOSLEY The perfect page-turning read for fans of acclaimed writers such as Don Winslow, Attica Locke, Bill Beverley and Thomas Mullen. ...Show more