$29.99
AUD
Category: Crime and Thriller
From the Booker-shortlisted author of Eileen, a novel of haunting metaphysical suspense While on her daily walk with her dog in the nearby woods, our protagonist comes across a note, handwritten and carefully pinned to the ground with stones. Her name was Magda. Nobody will ever know who killed her. It wasn't me. Here is her dead body. Shaky even on her best days, she is also alone, and new to this area, having moved here from her long-time home after the death of her husband, and now deeply alarmed. Her brooding about the note grows quickly into a full-blown obsession, as she explores multiple theories about who Magda was and how she met her fate. Her suppositions begin to find echoes in the real world, and the fog of mystery starts to form into a concrete and menacing shape. But is there either a more innocent explanation for all this, or a much more sinister one - one that strikes closer to home? In this triumphant blend of horror, suspense, and pitch-black comedy, we must decide whether the stories we tell ourselves guide us closer to the truth or keep us further from it.   ...Show more
$32.99
AUD
Category: Crime and Thriller | Series: Amos Decker Ser.
The number one bestselling author returns with another highly charged thriller taking Amos Decker, who has proved one of his readers' favourite characters to date, on an action-packed investigation with all the trademark twists and turns which make David Baldacci one of the world's favourite storyteller s. ...Show more
$32.99
AUD
Category: Crime and Thriller
Number One New York Times bestselling author Kathy Reichs returns with her nineteenth riveting novel featuring forensic anthropologist Temperance Brennan, who must use all her tradecraft to discover the identity of a faceless corpse, its connection to a decade-old missing child case, and why the dead ma n had her phone number. It's sweltering in Charlotte, North Carolina and Temperance Brennan, still recovering from neurosurgery following an aneurysm, is battling nightmares, migraines, and what she thinks might be hallucinations when she receives a series of mysterious text messages, each containing a new picture of a corpse that is missing its face and hands. Immediately, she's anxious to know who the dead man is, and why the images were sent to her. An identified corpse soon turns up, only partly answering her questions. To win answers to the others, including the man's identity, she must go rogue. With help from a number of law enforcement associates including her Montreal beau Andrew Ryan and the always-ready-with-a-smart-quip, ex-homicide investigator Skinny Slidell, and utilizing new cutting-edge forensic methods, Tempe draws closer to the astonishing truth. But the more she uncovers, the darker and more twisted the picture becomes ... Praise for Kathy Reichs: 'Kathy Reichs writes smart--no, make that brilliant--mysteries that are as realistic as non-fiction and as fast-paced as the best thrillers about Jack Reacher or Alex Cross' James Patterson 'Kathy Reichs continues to be one of the most distinctive and talented writers in the genre. Her legions of readers worldwide will agree with me when I declare that the more books she writes, the more enthusiastic fans she'll garner' Sandra Brown 'Each book in Kathy Reichs's fantastic Temperance Brennan series is better than the last. They're filled with riveting twists andturns. No matter how many novels she writes, I just can't get enough!' Lisa Scottoline 'Reichs always delivers a pulse-pounding story' Publisher's Weekly 'Every minute in the morgue with Tempe is golden' The New York Times Book Review 'Bloody good beach reading!' USA Today 'Brennan is a winner, and so is Reichs' Daily News 'This is Kathy Reichs as maybe you've never read her before. The story starts like a pistol shot and fires nonstop through over three hundred layered pages. The twists are meticulously planned and thrown like bamboozling curves on the edge of the plate. But you will see new layers to the brilliant Tempe Brennan that may surprise you. Read this book. It was created by a master of the genre who knocks it out of the park.' David Baldacci, bestselling author of One Good Deed and Redemption 'Nobody writes a more imaginative thriller than Kathy Reichs or crafts a better sentence. Her latest forensic investigation, A Conspiracy of Bones, rivets with its non-stop pursuit of some of the vilest villains ever.' Clive Cussler, bestselling author of Night Probe and Sahara 'Sinister and chilling. In Tempe Brennan's riveting return to the investigative trail, she suddenly finds herself caught in a tangled web. Who can she trust? Maybe not even herself. Bones is back and better than ever.' Lisa Gardner, bestselling author of Never Tell, Look for Me, and Right Behind You 'A Conspiracy of Bones shows off Kathy Reichs' dazzling new level of plotting mastery. A thrilling read from one of my favorite writers.' Karin Slaughter, bestselling author of The Lost Widow, Pieces of Her, and Cop Town ...Show more
$29.99
AUD
Category: Crime and Thriller
The extraordinary new novel from the bestselling, award-winning author of Station Eleven. Vincent is the beautiful bartender at the Hotel Caiette, a five-star glass-and-cedar palace on the northernmost tip of Vancouver Island. New York financier Jonathan Alkaitis owns the hotel. When he passes Vincent his card with a tip, it's the beginning of their life together. That same day, a hooded figure scrawls a note on the windowed wall of the hotel: 'Why don't you swallow broken glass.' Leon Prevant, a shipping executive for a company called Neptune-Avramidis, sees the note from the hotel bar and is shaken to his core. Thirteen years later Vincent mysteriously disappears from the deck of a Neptune-Avramidis ship. Weaving together the lives of these characters, Emily St John Mandel's The Glass Hotel moves between the ship, the skyscrapers of Manhattan, and the wilderness of remote British Columbia, painting a breathtaking picture of greed and guilt, fantasy and delusion, art and the ghosts of our pasts. ...Show more
$18.99
AUD
Category: Crime and Thriller
In this fast-paced historical thriller, #1 New York Times bestselling author David Baldacci introduces Archer, a WWII veteran forced to investigate a small-town murder -- or risk returning to prison.It's 1949. When war veteran Aloysius Archer is released from Carderock Prison, he is sent to Poca City on parole with a short list of do's and a much longer list of don'ts: do report regularly to his parole officer, don't go to bars, certainly don't drink alcohol, do get a job--and don't ever associate with loose women.   The small town quickly proves more complicated and dangerous than Archer's years serving in the war or his time in jail. Within a single night, his search for gainful employment--and a stiff drink--leads him to a local bar, where he is hired for what seems like a simple job: to collect a debt owed to a powerful local businessman, Hank Pittleman.   Soon Archer discovers that recovering the debt won't be so easy. The indebted man has a furious grudge against Hank and refuses to pay; Hank's clever mistress has her own designs on Archer; and both Hank and Archer's stern parole officer, Miss Crabtree, are keeping a sharp eye on him.   When a murder takes place right under Archer's nose, police suspicions rise against the ex-convict, and Archer realizes that the crime could send him right back to prison . . . if he doesn't use every skill in his arsenal to track down the real killer. ...Show more
$21.00
AUD
Category: Crime and Thriller
#1 NEW YORK TIMES BESTSELLER * A shocking discovery on a honeymoon in paradise changes the lives of a picture-perfect couple in this taut psychological thriller debut--for readers of Ruth Ware, Paula Hawkins, and Shari Lapena. "A psychological thriller that captivated me from page one. What unfolds mak es for a wild, page-turning ride! It's the perfect beach read!"--Reese Witherspoon (Reese's Book Club x Hello Sunshine book pick) NAMED ONE OF THE BEST BOOKS OF THE YEAR BY GLAMOUR AND NEWSWEEK If you could make one simple choice that would change your life forever, would you?   Erin is a documentary filmmaker on the brink of a professional breakthrough, Mark a handsome investment banker with big plans. Passionately in love, they embark on a dream honeymoon to the tropical island of Bora Bora, where they enjoy the sun, the sand, and each other. Then, while scuba diving in the crystal blue sea, they find something in the water. . . .   Could the life of your dreams be the stuff of nightmares?   Suddenly the newlyweds must make a dangerous choice: to speak out or to protect their secret. After all, if no one else knows, who would be hurt? Their decision will trigger a devastating chain of events. . . .   Have you ever wondered how long it takes to dig a grave?   Wonder no longer. Catherine Steadman's enthralling voice shines throughout this spellbinding debut novel. With piercing insight and fascinating twists, Something in the Water challenges the reader to confront the hopes we desperately cling to, the ideals we're tempted to abandon, and the perfect lies we tell ourselves. Praise for Something in the Water "Superbly written, clever and gripping."--B. A. Paris, New York Times bestselling author of Behind Closed Doors  "Deliciously dramatic."--Entertainment Weekly  "Thrilling . . . the perfect beach read."--PopSugar "A dark glittering gem of a thriller."--Kirkus Reviews (starred review) "Arresting . . . deftly paced, elegantly chilly . . . [Catherine] Steadman brings . . . wit, timing and intelligence to this novel. . . . Something in the Water is a proper page-turner."--The New York Times ...Show more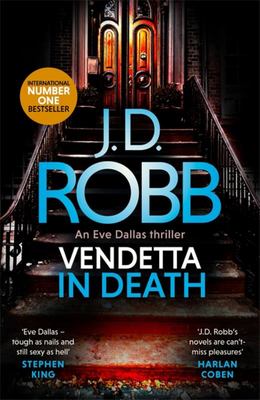 $29.99
AUD
Category: Crime and Thriller | Series: In Death Ser. | Reading Level: near fine
'If you're a crime fiction fan and haven't discovered them yet, welcome to the very best day of your life' Heat When a family man is tortured, killed and left in front of his family home for all the world to see, Eve Dallas knows she is on the hunt for a particularly dangerous killer. But death uncovers secrets and the killer leaves a note revealing the victim to be far from the family man he appears. As Eve scrambles to find out what she can to link victim and killer, another body is found. Another man with a dark and murky past. The race is on before the killer strikes again but Eve must wrestle with her demons and her conscience as she decides whether she really wants to protect men who probably deserve everything they get... ...Show more
$32.99
AUD
Category: Crime and Thriller
At the bottom of the world, there is an island. It is a land of rugged wilderness, of ice and snow and blistering heat, of the oldest tress on earth ... They say extinct tigers still roam there. They say other things roam, too. When a school group of teenage girls go missing in the remote wilderness of Tasmania's Great Western Tiers, the people of Limestone Creek are immediately on alert. Not long ago, six young girls went missing in the area of those dangerous bluffs, and the legends of 'the Hungry Man' still haunt locals to this day. Now, authorities can determine that the teacher, Eliza Ellis, was knocked unconscious, so someone on the mountain was up to foul play. Jordan Murphy, father of missing student Jasmine and the town's local dealer, instantly becomes prime suspect, but Detective Con Badenhorst knows that in a town this size - with corrupt cops, small-town politics, and a teenage YouTube sensation - anyone could be hiding something, and bluffing comes second nature. When a body is found, mauled, at the bottom of a cliff, suspicion turns to a wild animal - but that can't explain why she, like all victims past and present, was discovered barefoot, with her shoes found nearby, laces neatly tied. What happened up there on the bluffs? Somebody knows... unless the local legends are true... ...Show more
$32.99
AUD
Category: Crime and Thriller | Series: Cormac Reilly Ser.
The heart-stopping new book in the Cormac Reilly series, by the bestselling author of The Ruin and The Scholar. When Peter Fisher is called to the scene of a supposed prank call, his annoyance turns to terror when he realises this is no joke. A young boy says he witnessed a little girl being bundled int o the boot of a car, and Peter believes him. DI Cormac Reilly and Peter search frantically for answers, but find obstacles put in their way by the one person who should be helping them: Superintendent Bryan Murphy. Frustrated and severely short-staffed, Peter and Cormac are pushed to breaking point, resulting in a fatal mistake. Cormac is suspended from duty and Peter is banished to a tiny town on the West Coast of Ireland, where's he's tasked with doing the paperwork in a murder investigation that's supposed to have been resolved. But something isn't adding up, including the mysterious appearance of a young woman and her nine-year-old daughter, who hasn't spoke a word in months . . .   ...Show more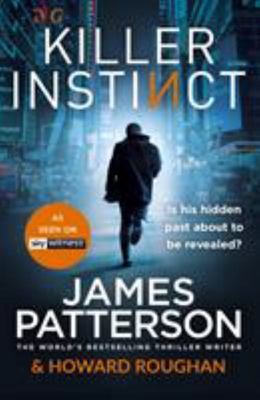 $32.99
AUD
Category: Crime and Thriller
The murder of an Ivy League professor pulls Dr. Dylan Reinhart out of his ivory tower and onto the streets of New York, where he reunited with his old partner, Detective Elizabeth Needham. As the worst act of terror since 9/11 strikes the city, a name on the casualty list rocks Dylan's world. Is his sec ret past about to be brought to light?As the terrorist attack unfolds, Elizabeth Needham does something courageous that thrusts her into the media spotlight. She's a reluctant hero. And thanks to the attention, she also becomes a prime target for the ruthless murderer behind the attack.Dylan literally wrote the book on the psychology of murder, and he and Elizabeth have solved cases that have baffled conventional detectives. But the sociopath they're facing this time is the opposite of a textbook case. There's no time to study for the test he's about to give them. And if they fail, they die.   ...Show more
$21.99
AUD
Category: Crime and Thriller
Longlisted for the Women's Prize for Fiction 2018 Haunting, gripping and gorgeously written, SEE WHAT I HAVE DONE by Sarah Schmidt is a re-imagining of the unsolved American true crime case of the Lizzie Borden murders, for fans of BURIAL RITES and MAKING A MURDERER. 'Eerie and compelling' Paula Hawki ns 'Stunning' Sunday Times 'Gripping... outstanding' Observer 'Glittering' Irish Times Just after 11am on 4th August 1892, the bodies of Andrew and Abby Borden are discovered. He's found on the sitting room sofa, she upstairs on the bedroom floor, both murdered with an axe. It is younger daughter Lizzie who is first on the scene, so it is Lizzie who the police first question, but there are others in the household with stories to tell: older sister Emma, Irish maid Bridget, the girls' Uncle John, and a boy who knows more than anyone realises. In a dazzlingly original and chilling reimagining of this most notorious of unsolved mysteries, Sarah Schmidt opens the door to the Borden home and leads us into its murkiest corners, where jealousies, slow-brewed rivalries and the darkest of thoughts reside. ...Show more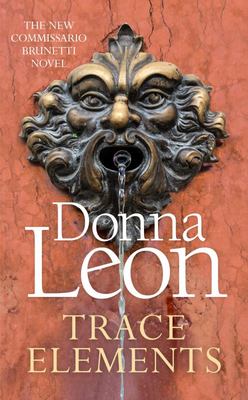 $32.99
AUD
Category: Crime and Thriller
When Dottoressa Donato calls the Venetian Questura, reporting that a dying patient at the hospice Fatebenefratelli wants to speak to the police, Commissario Guido Brunetti and his colleague Commissario Claudia Griffoni know there is no time to waste. 'They killed him ... Bad money', are some of the siby lline words the patient Benedetta Tosi still manages to tell her visitors about her recently-deceased husband. Although the dying woman probably can't hear him, Brunetti promises to look into the woman's cryptic accusation. As so often happens, what starts as a private tragedy develops into a larger case and eventually a menace to the Veneto. In Donna Leon's superb new novel, Trace Elements, Brunetti - like the messenger of the gods - does not rest until he and his colleagues unravel the profound and perilous meaning of the dying woman's words.Donna Leon gives us rare insight into the human heart, and, together with her endearing characters, uncovers new and unforgettable facets of the human condition.   ...Show more