$29.99
AUD
Category: Teenage
What's important is our story, our whole story, including those moments when we feel a little vulnerable . . . Michelle Robinson started life sharing a bedroom with her older brother Craig, in their family's upstairs apartment in her great-aunt's house. Her parents, Fraser and Marian, poured their love and energy into their children. She would go on to become Michelle Obama, the inspirational First Lady of the United States of America.Now adapted for younger readers, with new photographs and a new introduction from Michelle Obama herself, this memoir tells a very personal, and completely inspiring, story of how, through hard work and determination, the girl from the South Side of Chicago built an extraordinary life. A tale of ups and downs, triumphs and failures, this is an incredibly honest account. It'll take you from the early years - first kiss, first school, first love - to the wonders of the White House, and the moment Mrs Obama shook hands with the Queen of England.A book to read, share, and talk about with the adults in your life, this is a call to action and compassion, and hope for change in uncertain times, and in a scary world.You'll be inspired to help others, and understand that no one is perfect. Just like Michelle Obama, you too are finding out exactly who you want to be (and, actually, so are the adults in your life).Above all, it is a book to make you think- who are you, and what do you want to become? ...Show more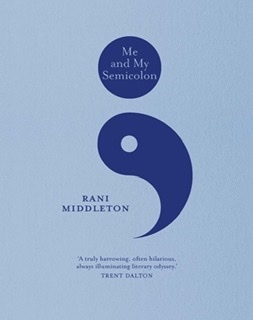 Me and My Semicolon
by Rani Middleton; Nathan Laird (Afterword by)
$24.99
AUD
Category: Mind Body and Spirit
A young mother's account of her journey through bowel cancer. A story of shock, courage, hope and acceptance.
$29.99
AUD
Category: Biography and Memoir
Bill Dempsey is a humble achiever. He is known primarily as a champion footballer with West Perth and the Darwin Buffaloes. A premiership captain who played over 400 games in 20 seasons in Perth and the Northern Territory, and a member of the AFL's Indigenous Team of the Century, his record and his achi evements compare with the very best. He is revered as a true legend at West Perth.Bill has led a remarkable life. Born in the shadow of Japanese bombing raids in 1942. Forcibly removed from his mother after the death of his father and baby sister, he was a stolen child who never lost contact with his family and found a second family amongst his fellow inmates at the Retta Dixon Home. Brought to Perth at the age of seventeen as a 'spare wheel' to his mate Jim Anderson, he stayed on to become a football champion and a trailblazer as an Aboriginal entrepreneur throughout the 80s. In The Boy from Birdum, Bill tells his story frankly, courageously, and with the charismatic flair of a natural-born yarn spinner.'By contrast some books demand to be written and read...This book is one of those...Bill Dempsey writes about matters of consequence. His memory is vivid because he gives matters of importance a face...He had all the pieces a champion footballer needed to have!' — Dennis Cometti AM, Australian sports commentator, former player and coach of AFL ...Show more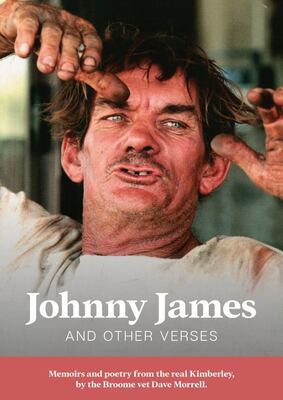 $69.95
AUD
Category: History
Since moving to a remote cattle station in Western Australia's far north-west as a young child, the red dirt of the Kimberley has coloured Dave Morrell's blood and filled his life with adventure. This collection of his bush poetry and memoirs portrays a raw and untold history of his home.Often with humo ur and sometimes full of emotion, Dave combines his own recollections of life in the outback with stories of white colonisation, Aboriginal displacement and tight-knit community bonds. Herein, through poetry and prose, Dave shines light on the immeasurable good of this remote community, as well as the darkness that lurks, often unspoken, on the edges of its history.These are stories of the real Kimberley, by the Broome vet Dave Morrell. ...Show more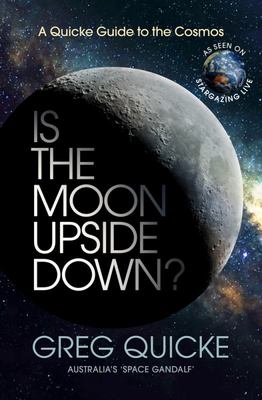 $29.99
AUD
Category: Nature and Science
During his younger days working as a bush mechanic and pearl diver in remote WA, Greg Quick spent countless nights lying in a swag and staring at the stars. That daily distraction grew into a passion that has seen him become one of Australia's best known and most engaging astronomers. In recent years Gr eg - aka 'Space Gandalf' - has taken on cult status among audiences via his appearances alongside Professor Brian Cox in the hit TV series Stargazing Live. Greg's practical explanations of the complexities of space have also earned him respect from astronomers around the world. Is The Moon Upside Down? is an absorbing guided tour of the cosmos as seen through Greg's eyes. Unlike many of his peers who studied at university he offers a unique and refreshing perspective on astronomy that was instead forged on cliff tops outside Alice Springs, in the endless expanse of the Great Sandy Desert, on the floor of the Indian Ocean and in his own front yard in Broome. No matter what mysteries you've pondered about Earth's astral dance with the Sun, planets, Moon and the stars, it's guaranteed Greg has thought about them too, and the answers can be found in the pages of this book.   ...Show more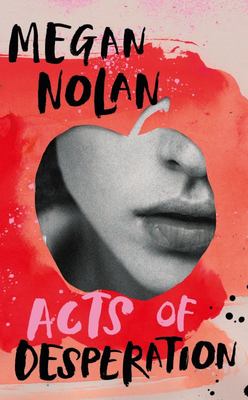 $29.99
AUD
Category: Popular Fiction
A bitingly honest, darkly funny debut novel about a toxic relationship and secret female desire, from an emerging star of Irish literature, for fans of Sally Rooney and Nora Ephron Love was the final consolation, would set ablaze the fields of my life in one go, leaving nothing behind. I thought of it a s a force which would clean me and by its presence make me worthy of it. There was no religion in my life after early childhood, and a great faith in love was what I had cultivated instead. Oh, don't laugh at me for this, for being a woman who says this to you. I hear myself speak. Even now, even after all that took place between us, I can still feel how moved I am by him. Ciaran was that downy, darkening blond of a baby just leaving its infancy. He was the most beautiful man I had ever seen. None of it mattered in the end; what he looked like, who he was, the things he would do to me. To make a beautiful man love and live with me had seemed-obviously, intuitively-the entire point of life. My need was greater than reality, stronger than the truth, more savage than either of us would eventually bear. How could it be true that a woman like me could need a man's love to feel like a person, to feel that I was worthy of life? And what would happen when I finally wore him down and took it? ...Show more
$29.99
AUD
Category: Crime and Thriller
A gripping debut thriller based on the real-life experiences of a former French intelligence operative. Alec de Payns is an operative in the secretive Y Division of the DGSE, France's famed foreign intelligence service. He's the agent at the sharp end of clandestine missions, responsible for eliminatin g terror threats and disrupting illegal nuclear and biological weapons programs. The element the missions have in common is danger - danger to de Payns, to his team and to those who stand in his way. But increasingly it's not just the enemies of France that are being damaged by de Payns' actions. His marriage is under strain, and at the back of his mind lurks the fear that haunts every operative with a family - what if they come after my children? When a routine mission in Palermo to disrupt a terrorist organisation goes fatally wrong, Alec is forced to confront the possibility that they may have been betrayed by a fellow operative. And now he's been tasked to investigate a secretive biological weapons facility in Pakistan. Alec must find out how they're producing a weaponised bacteria capable of killing millions, and what they plan to do with it. But with a traitor in the ranks, it's not just Alec in the firing line. Soon he'll be forced to confront his worst fear - and the potential destruction of Paris itself. ...Show more
$32.99
AUD
Category: Crime and Thriller | Series: Aloysius Archer Ser.
Evoking the golden age of crime and for fans of Raymond Chandler and Agatha Christie, comes A Gambling Man from one of the world's bestselling thriller writers, David Baldacci. A lucky roll of the dice. It is nearly 1950 and Aloysius Archer is on his way to Bay Town, California to take up a post with renowned gumshoe, Willie Dash. Making an overnight stop in Reno he gets lucky at the casino, meets a talented actor named Liberty Callahan with her sights set on Hollywood, and helps out a man threatened by mobsters for a bad debt. With a magnificent Delahaye motor as his repayment, Archer goes west with Liberty to seek work, fame and fortune. The journey is dangerous and full of surprises as Liberty shows her steel and reveals she has a past as dark as Archer's. A risk worth taking In Bay Town, Willie Dash is tasked with finding out who is doing everything in their power to prevent his client, politician Douglas Kemper, from being mayor. As Archer and Dash dig deeper, they discover a town full of secrets and strange events. When two seemingly unrelated murders occur at Midnight Moods, a local burlesque club owned by local scion, Sawyer Armstrong, Archer and Dash must dig deep to find a connection between the killings. All bets are off To prove himself in his first case as a PI, Archer will need all of his skills to decipher the truth from the lies, the good from the evil and the relevance of the mysterious happenings offshore he saw during a late night boat ride in the Pacific. While Liberty, in a final perilous showdown, shows that she's a true star in the making.   ...Show more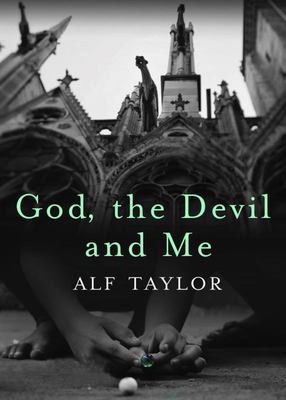 $29.99
AUD
Category: Biography
In this unique and highly entertaining autobiography, Alf Taylor chronicles his life growing up in the infamous New Norcia Mission, north of Perth in the fifties and sixties. At once darkly humorous and achingly tragic, God, The Devil and Me tells of the life and desperation of the young children forced into the care of the Spanish Nuns and Brothers who ran the Mission. Their lives made up of varying degrees of cruelty and punishments, these children were the 'little black devils' that God and religion forgot. Written with an acerbic and brutal wit, Alf intersperses dark childhood memories with a Monty Pythonesque retelling of the Bible, in which Peter is an alcoholic and Judas is a good guy.As a child, underfed, poorly clothed and missing his family, Alf sought refuge in the library in the company of Shakespeare and Michelangelo. He writes with joy about the camaraderie of the boys, their love of sport and their own company, but also notes that many descended into despair upon leaving. Most died early. Alf Taylor is one of the 'lucky ones'.'At once horrific and hilarious, this "little black devil" has created a work unique not just in Aboriginal writing, but in Australian literature altogether.' — Dennis Haskell, Australian poet, critic and academic ...Show more
$32.99
AUD
Category: Crime and Thriller
In the latest instalment in the globally bestselling Women's Murder Club series, SFPD Sergeant Lindsay Boxer vows to protect a twenty-year-old victim long enough to see her twenty-first birthday.Lindsay Boxer has sworn to defend against all enemies, foreign and domestic. As Lindsay prepares to celebrate her own daughter's birthday, she clashes with rising Chief Charlie Clapper over a family case.When a distraught mother pleads with Chronicle reporter Cindy Thomas to investigate the disappearance of her daughter, Linda, and baby granddaughter, Lorrie, Cindy immediately loops in SFPD. But Linda's schoolteacher husband, Lucas Burke, tells a conflicting story that paints Linda as a wayward wife, not a missing person. And there's reason to believe he may be telling the truth.While M.E. Claire Washburn harbours theories that run counter to the police investigation of the Burke case, ADA Yuki Castellano sizes Lucas up as a textbook domestic offender - until he puts forward a theory of his own that unexpectedly connects the dots on a constellation of copycat killings. If what Lucas tells law enforcement has even a grain of truth, there isn't a woman in the state of California who's safe from the reach of such an unspeakable threat.   ...Show more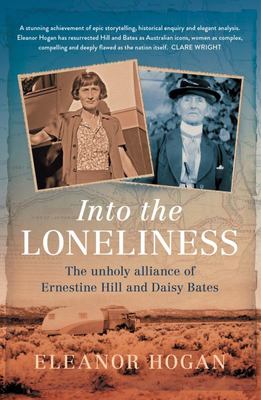 $34.99
AUD
Category: History
An original and riveting biography of two of the most singular women Australia has ever seen.Daisy Bates and Ernestine Hill were bestselling writers who told of life in the vast Australian interior. Daisy Bates, dressed in Victorian garb, malnourished and half-blind, camped with Aboriginal people in Wes tern Australia and on the Nullarbor for decades, surrounded by her books, notes and artefacts. A self-taught ethnologist, desperate to be accepted by established male anthropologists, she sought to document the language and customs of the people who visited her camps. In 1935, Ernestine Hill, journalist and author of The Great Australian Loneliness, coaxed Bates to Adelaide to collaborate on a newspaper series. Their collaboration resulted in the 1938 international bestseller, The Passing of the Aborigines. This book informed popular opinion about Aboriginal people for decades, though Bates's failure to acknowledge Hill as her co-author strained their friendship.Traversing great distances in a campervan, Eleanor Hogan reflects on the lives and work of these indefatigable women. From a contemporary perspective, their work seems quaint and sentimental, their outlook and preoccupations dated, paternalistic and even racist. Yet Bates and Hill took a genuine interest in Aboriginal people and their cultures long before they were considered worthy of the Australian mainstream's attention. With sensitivity and insight, Hogan wonders what their legacies as fearless female outliers might be.'I responded to this book with every cell in my body, neuron in my brain and beat of my heart. A stunning achievement of epic storytelling, historical enquiry and elegant analysis. Eleanor Hogan has resurrected Hill and Bates as Australian icons, women as complex, compelling and deeply flawed as the nation itself.' — Clare Wright 'A meticulous unveiling of the enigmatic Daisy Bates and her writing companion Ernestine Hill. Tracking her subjects across the Nullabor, Hogan strips away layer after layer of dissimulation as she unpicks their writing partnership.' — Bill Garner'Into the Loneliness is a fascinating biographical study of two significant and intriguing women who were in many ways ahead of their time, yet reflective of it in their artistic endeavours. Using a sophisticated structure and interconnected narratives, this impressive biography reconceptualises the shifting, complex, relationships between Daisy Bates, Ernestine Hill and Indigenous Australians.' — Jenny Hocking'Into the Loneliness presents a relationship between two remarkable but flawed women, one with profound, ongoing consequences for Indigenous people. It's a book about sexism, about writing, and the nature of friendship. It's a study of white Australian attitudes that persist to this day. And it's an astonishing true story that leaps off the page.' — Jeff Sparrow ...Show more
$29.99
AUD
Category: Fiction
A brilliant sliding-doors reimagining of the passionate life of the first woman to win the Nobel Prize - and the life Marie Curie might have led if she had chosen love over science. In Poland in 1891, Marie Curie (then Marya Sklodowska) was engaged to a budding mathematician, Kazimierz Zorawski. But wh en his mother insisted she was too poor and not good enough, he broke off the engagement. A heartbroken Marya left Poland for Paris and the Sorbonne to study chemistry and physics. Eventually Marie Curie would go on to change the course of science forever and become the first woman to win a Nobel Prize. But what if Marie had made a different choice? What if she had stayed in Poland, married Kazimierz at the age of twenty-four, and never attended the Sorbonne or discovered radium? What if Marie had chosen her first love and a life of domesticity, still ravenous for knowledge in Russian Poland where education for women was restricted instead of studying science in Paris and meeting Pierre Curie? Seamlessly entwining the sliding-door moments of Marie Curie's real life with Marya Zorawska's fictional one, Half Life is an inspired and utterly compelling story of love and identity that explores the meaning of loyalty and friendship, motherhood and sisterhood, fame and anonymity - and the consequences of the choices we make. It explores what would have happened if a great scientific mind was denied opportunity and access to education. But instead of delivering a predictable outcome of how the life of one remarkable woman and the people she loved might have been irrevocably changed, the truth is Marie or Marya would still have led a full and passionate life. Intelligent, thought-provoking and thoroughly entertaining, this is historical fiction at its best.  ...Show more