$19.99
AUD
Category: History
Dark Emu argues for a reconsideration of the 'hunter-gatherer' tag for pre-colonial Aboriginal Australians and attempts to rebut the colonial myths that have worked to justify dispossession. Accomplished author Bruce Pascoe provides compelling evidence from the diaries of early explorers that suggests that systems of food production and land management have been blatantly understated in modern retellings of early Aboriginal history, and that a new look at Australia's past is required. ...Show more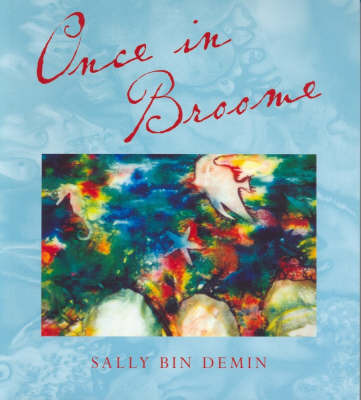 $24.99
AUD
Category: General
In this montage of memoir, art, silk paintings, and photographs, Sally Bin Demin remembers her childhood growing up in Broome during the 1940s and 1950s.
$32.99
AUD
Category: General | Reading Level: 4 Non Fiction
This remarkable book is about everything from echidnas to evolution, cosmology to cooking, sex and science and spirits to Schrodinger's cat. Tyson Yunkaporta looks at global systems from an Indigenous perspective. He asks how contemporary life diverges from the pattern of creation. How does this affect us? How can we do things differently? Sand Talk provides a template for living. It's about how lines and symbols and shapes can help us make sense of the world. It's about how we learn and how we remember. It's about talking to everybody and listening carefully. It's about finding different ways to look at things. Most of all it's about Indigenous thinking, and how it can save the world. ...Show more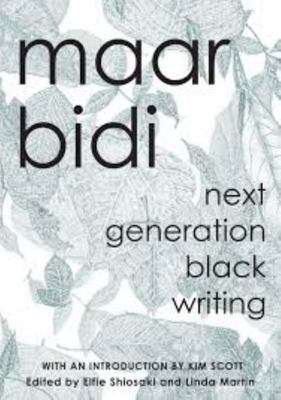 $24.99
AUD
Category: General
In this beautifully crafted, evocative and poignant anthology of prose and fiction, a diverse group of young black writers are encouraged to find strength in their voices and what is important to them. maar bidi is a journey into what it is to be young, a person of colour and a minority in divergent and conflicting worlds. All talk to what is meaningful to them, whilst connecting the old and the new, the ancient and the contemporary in a variety of ways. These young essayists, critics, novelists, poets, authors shake down words and works to find styles, forms and meanings that have influenced them and all their writings. These pieces are snapshots of peoples, places and perception. 'Each writer is telling an individual story but if you map them they are telling a story of young black Australia – and that makes it profound – because unlike other writers, Indigenous writers speak of country and kin. What does it mean for us when young Indigenous people find their voice in writing?' — Elfie Shiosaki, Editor ...Show more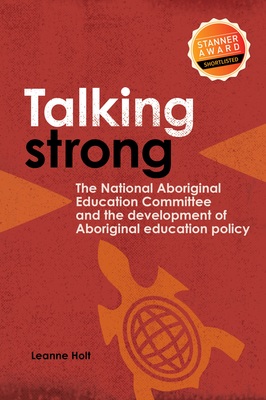 $39.99
AUD
Category: General
By the late 1960s, Indigenous education in Australia was in crisis. When Whitlam swept to power in 1972, his Labor government reached out to Indigenous people to guide change at a national level. The National Aboriginal Education Committee was the result. This comprehensive history by Leanne Holt traces the journey of the committee and its members from its inception in the mid 1970s to its completion in 1989.In Talking Strong, Holt introduces us to the radical men and women, from all walks of life, who served on the committee. Women like May O'Brien, one of the Stolen Generation, who fought the odds to become the first Aboriginal teacher in Western Australia. Men like charismatic Stephen Bamba, a musician, diesel mechanic and teacher from Broome, who at just 27 became the committee's chair.The committee travelled all over Australia and listening to teachers and communities tell their stories, they met with and challenged politicians. They believed that an education in harmony with their own cultural values and identity was the best means for Indigenous people to achieve self-determination, and they forever influenced the participation, retention and success of Indigenous people at all levels of education in Australia. ...Show more
Traditional Healers of Central Australia
by Ngaanyatjarra Pitjantjatjara Yankunytjatjara Women's Council Aboriginal Corporation - NPY
$49.99
AUD
Category: General
Traditional Healers of the Central Desert contains unique stories and imagery and primary source material: the ngangkari speak directly to the reader. Ngangkari are senior Aboriginal people authorised to speak publicly about Anangu (Western Desert language speaking Aboriginal people) culture and practic es. It is accurate, authorised information about their work, in their own words. The practice of traditional healing is still very much a part of contemporary Aboriginal society. The ngangkari currently employed at NPY Women¿s Council deliver treatments to people across a tri-state region of about 350,000 sq km, in more than 25 communities in SA, WA and NT. Acknowledged, respected and accepted these ngangkari work collaboratively with hospitals and health professionals even beyond this region, working hand in hand with Western medical practitioners. ...Show more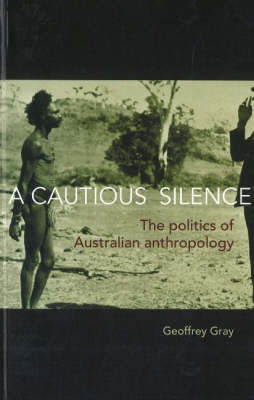 $39.95
AUD
Category: General
Provides an exploration of modern Australian social anthropology which examines the forces that helped shaped its formation. This title reveals the struggle to establish and consolidate anthropology in Australia as an academic discipline.
$21.99
AUD
Category: General | Series: First Knowledges Ser.
'Let this series begin the discussion.' - Bruce Pascoe 'An act of intellectual reconciliation.' - Lynette Russell.  Songlines are an archive for powerful knowledges that ensured Australia's many Indigenous cultures flourished for over 60,000 years. Much more than a navigational path in the cartographic sense, these vast and robust stores of information are encoded through song, story, dance, art and ceremony, rather than simply recorded in writing. Weaving deeply personal storytelling with extensive research on mnemonics, Songlines offers unique insights into Indigenous traditional knowledges, how they apply today and how they could help all peoples thrive into the future. This book invites readers to understand a remarkable way for storing knowledge in memory by adapting song, art, and most importantly, Country, into their lives.  About the series:The First Knowedges books are co-authored by Indigenous and non-Indigenous writers; the series is edited by Margo Neale, senior Indigenous curator at the National Museum of Australia.  ...Show more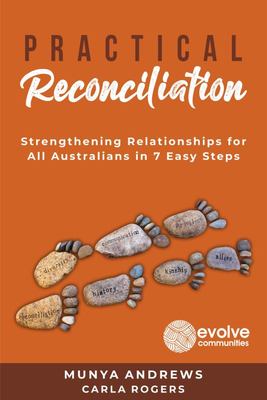 $26.99
AUD
Category: General
Blending keen insight with engaging anecdotes and practical advice, this easy-to-read book will give you the tools you need to feel confident living with, working with and supporting our First Nations peoples. Equip yourself with the skills to communicate without fear of misunderstanding or offence. Bui ld strategies for engaging communities respectfully and strengthening partnerships. And most of all, be proud of the incredible richness of the oldest continuing culture in the world. A great place to start to help people understand the issues involved in conciliation between Aboriginal and Torres Strait Islander and non-Aboriginal Australians. - Bruce Pascoe, Author, Dark Emu   Through seven simple, reasonable and practical steps, this book enables individuals to take ownership of their contribution to Reconciliation in this country. - The Hon Linda Burney, MP   What an insightful and accessible book... I strongly recommend this book to all and especially to organisations committed to reconciliation. - David Liddiard, OAM   This is a timely and important book. Munya and Carla offer a much-needed practical guide for people to personally or collectively take action. - Senator Rachel Siewert   If understanding Aboriginal cultures is an interest of yours, this is the book for you. - Bob Dick   With information about Aboriginal culture, language and spirituality, you will return to this book again and again. It instills a sense of awe and shared pride in who we are as a nation and more than delivers as an action plan, it opens our hearts and minds. - The Honourable Justice Helen Wood Supreme Court of Tasmania ...Show more