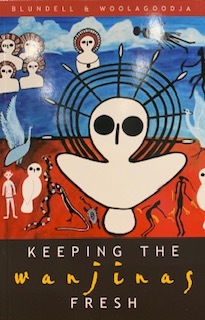 $35.00
AUD
Category: History
Keeping the Wanjinas Fresh: Sam Woolagoodja and the Enduring Power of Lalai is the story of the people of the Wanjinas and their unbroken living cosmology of Lalai- the Dreaming- manifested most memorably in the dazzling giant Wanjina designed by Donny Woolagoodja for the opening ceremony of the Sydney Olympics It is also the story of Sam Woolagoodja, who was responsible for repainting the sacred Wanjinas in many of the rock shelters that dot the Kimberley landscape, and was among the first to paint the sacred stories on bark and board for Worrorra children living far from their homelands   ...Show more
$19.99
AUD
Category: History
Dark Emu argues for a reconsideration of the 'hunter-gatherer' tag for pre-colonial Aboriginal Australians and attempts to rebut the colonial myths that have worked to justify dispossession. Accomplished author Bruce Pascoe provides compelling evidence from the diaries of early explorers that suggests that systems of food production and land management have been blatantly understated in modern retellings of early Aboriginal history, and that a new look at Australia's past is required. ...Show more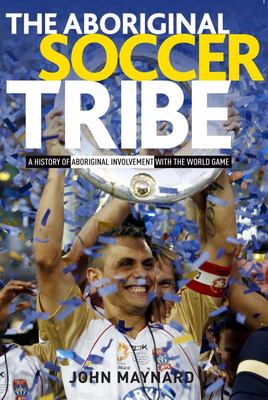 $15.99
AUD
$19.99
(20% off)
Category: General
A first in sporting literature, "The Aboriginal Soccer Tribe" is the largely untold story of Aboriginal involvement with the world game. The acceptance that Aboriginal players found within the post-World War II migrant communities had a profound impact on their lives. The multicultural environment of Au stralian soccer provided them with a haven from the prejudice and racism of wider Australian society. Interweaving personal stories and extensive research with links to the broader Indigenous world community, this book is a celebration of the extraordinary journey taken by Aboriginal sportsmen and women to forge the way ahead for the present crop of talented soccer players. ...Show more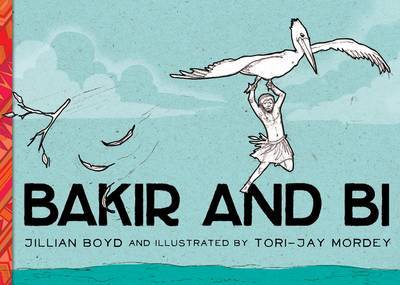 $4.99
AUD
Category: Children
Based on a Torres Strait Islander creation story with illustrations by 18-year-old Tori-Jay Mordey. Bakir (rock) and Mar (storm bird) live on a remote island called Egur with their two young children. While fishing on the beach Bakir comes across a very special pelican (Bakirs totem is a pelican) named Bi. A famine occurs, and life on the island is no longer harmonious. One day Bakir and Bi disappear and Mar and the children are forced to make the journey to another island by canoe ...and so begins the adventure. There are supernatural themes, totemic connections and kinship relationships and the island names are imaginary as are the characters. The moral of the story is that everyone has a destiny and a purpose in life. ...Show more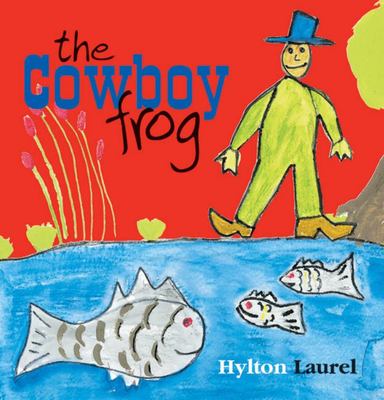 $6.95
AUD
Category: Children | Series: Uupababa Ser.
When only nine years old, Hylton Laurel wrote and illustrated this story about the cocky, heroic frog who becomes a legend of the Noonkanbah Crossing. Hylton is from Millijidee, a tiny, remote community in the WA Kimberley. Ages 5+.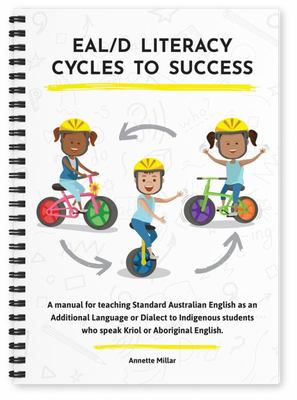 $42.99
AUD
Category: Children
"I only wish I knew decades ago what I know now." says Annette Millar.After 40 plus years of teaching mainly Indigenous students in a range of situations across Australia, Annette has been inspired to share what she 'knows now', through this manual. She has documented successful strategies for teaching Standard Australian English (SAE) literacy skills to students who come to school speaking Aboriginal English or Kriol.By working through the EAL/D Literacy Cycles that Annette has developed, students can become successful in SAE speaking, reading and writing. To competently use these skills is often so elusive, but very necessary, for those wanting to go on to further education and employment.All teachers working in an Indigenous EAL/D educational setting will glean important information and ideas from this manual. ...Show more
$22.99
AUD
Category: General
Ruby Moonlight, a novel of the impact of colonisation in mid north South Australia around 1880. The main character, Ruby, refugee of a massacre, shelters in the woods where she befriends an Irishman trapper. The poems convey how fear of discovery is overcome by the need for human contact, which, in a te nse unravelling of events, is forcibly challenged by an Aboriginal lawman. The natural world is richly observed and Ruby's courtship is measured by the turning of the seasons. Winner of the 2012 Deadly Award for Outstanding Achievement in Literature ...Show more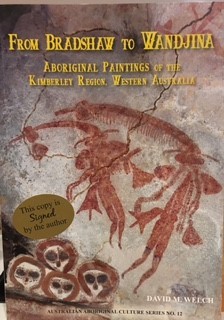 $29.99
AUD
Category: Rock Art
A description of Kimberley rock art, focusing on Bradshaw and Wandjina paintings. Contains 148 photographs, drawings and charts.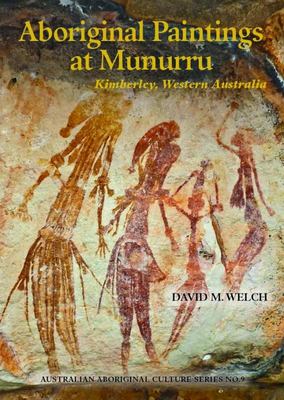 $25.99
AUD
Category: Rock Art
The Australian Aboriginal, written in 1925, describes the ceremonial and day to day lives of traditional Aboriginal people, as witnessed by Herbert Basedow, who from 1903 travelled the most remote areas of Australia.
Little Bird's Day
by Sally Morgan; Johnny Warrkatja Malibirr (Illustrator)
$24.99
AUD
Category: Children | Reading Level: New Illustrator
A simple, universal story of a day in the life of Little Bird as she sings the world alive, flies with Cloud, travels with Wind, nestles with Moon and dreams of flying among the stars. Sally's beautiful words and Johnny's sensitive artwork combine to make this a beautiful, distinctive publication with g lobal appeal. Johnny infuses his illustrations with his fine-art aesthetic, his traditional motifs and a quirky sense of humour. ...Show more