$35.00
AUD
Category: Mind Body and Spirit
The Sunday Times Bestseller and New York Times Bestseller. A book of hope for uncertain times. 'Feeling a little blue? Meet the new Winnie the Pooh.' The Daily Mail 'A wonderful work of art and a wonderful window into the human heart' Richard Curtis Enter the world of Charlie's four unlikely friends, discover their story and their most important life lessons. The conversations of the boy, the mole, the fox and the horse have been shared thousands of times online, recreated in school art classes, hung on hospital walls and turned into tattoos. In Charlie's first book, you will find his most-loved illustrations and some new ones too.     ...Show more
$19.99
AUD
Category: Mind Body and Spirit
The Times Top 10 Bestseller THE INTERNATIONAL BESTSELLER, WITH OVER THREE MILLION COPIES SOLD AROUND THE WORLD 'Is it the world that's busy, or my mind?' The world moves fast, but that doesn't mean we have to. In this timely guide to mindfulness, Haemin Sunim, a Buddhist monk born in Korea and educate d in the United States, offers advice on everything from handling setbacks to dealing with rest and relationships, in a beautiful book combining his teachings with calming full-colour illustrations. Haemin Sunim's simple messages - which he first wrote when he responded to requests for advice on social media - speak directly to the anxieties that have become part of modern life and remind us of the strength and joy that come from slowing down. Hugely popular in Korea, Haemin Sunim is a Zen meditation teacher whose teachings transcend religion, borders and ages. With insight and compassion drawn from a life full of change, the bestselling monk succeeds at encouraging all of us to notice that when you slow down, the world slows down with you. ...Show more
$32.99
AUD
Category: Mind Body and Spirit
Ever since she was a little girl, Belinda Davidson has been aware of her psychic gifts and her power to 'read' other people. At first she thought it was a curse; experiencing visitations, vivid visions of past lives and frightening others with her psychic connections. As she now understands and appreci ates the power of her extraordinary gifts, Belinda works as a spiritual mentor to help clients around the world to discover the source of persistent illness, relieve their trauma, release hidden talent and heal the past.In Find Your Light she uses her knowledge to teach you how to:- Self-assess and find blockages in all seven chakras- Heal your chakras using time-proven techniques- Recognise your psychic capacity and embrace your soul's purpose. Belinda draws on years of research into the power of chakras to provide a powerful guide for those seeking to heal their soul and develop a deeper more meaningful experience of life. ...Show more
$32.99
AUD
Category: Mind Body and Spirit
All of us experience complicated thoughts and feelings as we negotiate the day, and these feelings can be difficult to manage. Sometimes we are aware that the way we think contributes to our difficulties, but don't know what to do about it. Change Your Thinking demonstrates how we tend to respond to str essful events with self-defeating thoughts and behaviours. It explains how it is within our ability to interrupt and challenge these patterns and change habitual responses. Learning to recognise when negative perceptions contribute to stressful situations and how to dispute these thoughts can lead to much greater personal contentment and a sense of control. The methods outlined in Change Your Thinking are based on the principles of cognitive behaviour therapy (CBT), the standard psychological technique used by therapists. It brings these principles within the grasp of the non-specialist and shows how to apply them to deal with such difficult emotions as anger, depression, anxiety and guilt. ...Show more
$29.99
AUD
Category: Mind Body and Spirit
From the author of international bestseller The Monk Who Sold His Ferrari comes an inspirational and honest account of how simple changes can transform our lives. "Winning starts at your beginning. And your first hours are where the great heroes are made. Own your mornings and you'll master your life." Ever wanted to achieve a greater understanding of how to restore balance in your life? Robin Sharma, one of the world's top leadership and personal-mastery experts, reveals exactly how: wake up early. The 5AM Club gives practical and aspirational advice on how to use the most of your morning to unlock your topmost potential. Using real-life examples, Sharma demonstrates how this lifestyle can reduce stress, increase productivity, unleash creativity, improve focus, and most crucially, feel better. Exploring both meditation and mindfulness, The 5AM Club encapsulates the growing movement and ethos which many athletes, performers and CEOs have adopted to achieve success: just one hour can change your life. ...Show more
Girls Can Fly
by Sally Morgan; Ambelin Kwaymullina
$16.99
AUD
Category: Mind Body and Spirit
Girls can do anything Who says girls can't fly? Stretch out your arms Aim for your dreams  Believe in your wings  Breathe in the sky Fly high Who says girls can't fly?  Girls Can Fly is an inspirational, young teen book from award-winning Aboriginal writer and artist Sally Morgan and her equally talente d daughter Ambelin. Together they have written short, poignant sayings full of advice that comes from their life experiences. Mother and daughter have written a beautiful, thoughtful and inspiring book. An early draft of the manuscript was given to the participants of the Kimberley and Pilbara Girls program and their feedback and suggestions were taken in. An acknowledgement, information about and photographs of the girls are featured at the back of the book. ...Show more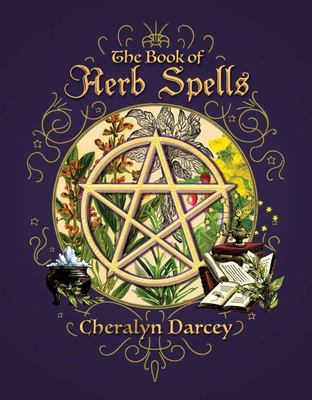 $19.99
AUD
Category: Mind Body and Spirit | Series: Spellbook Ser.
Herbs can heal, comfort, and nourish, and they hold ancient energies that people have used throughout time to create magick spells. This same magical power in nature is yours to explore through the use of everyday sacred herbs to facilitate change and find the support and inspiration you are seeking. A long with 60 sacred herb spells from Cheralyn's personal nature grimoire, The Book of Herb Spells shares with you spell casting and spell crafting basics, magical gardening, supply sourcing, and dedicated lessons on how to write and cast your own spells. To complete your treasury of herb nature magick, a beautifully illustrated personal grimoire journal section is provided as a place for you to keep your herb spells. ...Show more
$24.99
AUD
Category: Mind Body and Spirit | Series: Godsfield Bibles Ser.
This is a guide to all the crystals known to man, their shapes, colours and applications. The descriptions provide information on their appearance, worldwide distribution, attributes, actions and healing properties required to unleash their unlimited potential.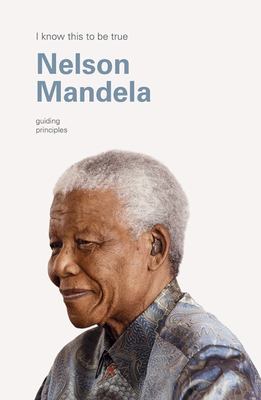 $17.99
AUD
Category: Mind Body and Spirit
A unique insight into the qualities, routines and disciplines of Nelson Mandela, revolutionary anti-apartheid leader and first president of a democratic South Africa (1994-99).
$26.99
AUD
Category: Mind Body and Spirit
Is it possible to heal by thought alone--without drugs or surgery? The truth is that it happens more often than you might expect. In You Are the Placebo, Dr. Joe Dispenza shares numerous documented cases of those who reversed cancer, heart disease, depression, crippling arthritis, and even the tremors o f Parkinson's disease by believing in a placebo. Similarly, Dr. Joe tells of how others have gotten sick and even died the victims of a hex or voodoo curse--or after being misdiagnosed with a fatal illness. Belief can be so strong that pharmaceutical companies use double- and triple-blind randomized studies to try to exclude the power of the mind over the body when evaluating new drugs. Dr. Joe does more than simply explore the history and the physiology of the placebo effect. He asks the question: "Is it possible to teach the principles of the placebo, and without relying on any external substance, produce the same internal changes in a person's health and ultimately in his or her life?" Then he shares scientific evidence (including color brain scans) of amazing healings from his workshops, in which participants learn his model of personal transformation, based on practical applications of the so-called placebo effect. The book ends with a "how-to" meditation for changing beliefs and perceptions that hold us back--the first step in healing.You Are the Placebo combines the latest research in neuroscience, biology, psychology, hypnosis, behavioral conditioning, and quantum physics to demystify the workings of the placebo effect . . . and show how the seemingly impossible can become possible. ...Show more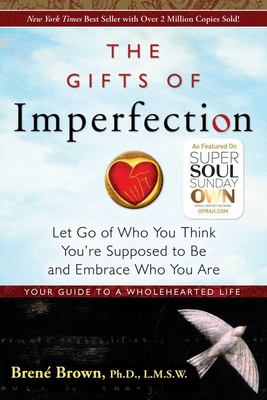 $24.99
AUD
Category: Mind Body and Spirit
When our embarrassments and fears lie, we often listen to them anyway. They thwart our gratitude, acceptance, and compassion--our goodness. They insist, "I am not worthy." But we are worthy--of self-discovery, personal growth, and boundless love. With Brené Brown's game-changing New York Times bestselle r The Gifts of Imperfection--which has sold more than 2 million copies in more than 30 different languages, and Forbes recently named one of the "Five Books That Will Actually Change Your Outlook On Life"--we find courage to overcome paralyzing fear and self-consciousness, strengthening our connection to the world. A motivational and inspiring guide to wholehearted living, rather than just the average self-help book, with this groundbreaking work Brené Brown, Ph.D., bolsters the self-esteem and personal development process through her characteristic heartfelt, honest storytelling. With original research and plenty of encouragement, she explores the psychology of releasing our definitions of an "imperfect" life and embracing living authentically. Brown's "ten guideposts"  are benchmarks for authenticity that can help anyone establish a practice for a life of honest beauty--a perfectly imperfect life. Now more than ever, we all need to cultivate feelings of self-worth, as well as acceptance and love for ourselves. In a world where insults, criticisms, and fears are spread too generously alongside messages of unrealistic beauty, attainment, and expectation, we look for ways to "dig deep" and find truth and gratitude in our lives. A new way forward means we can't hold on too tightly to our own self-defeating thoughts or the displaced pain in our world. Instead, we can embrace the imperfection. ...Show more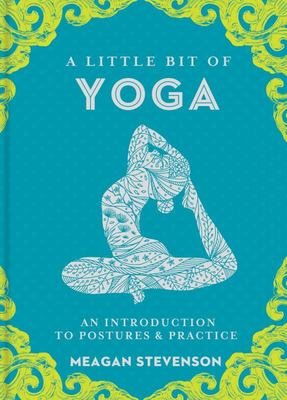 $15.99
AUD
Category: Mind Body and Spirit | Series: A\Little Bit Of Ser.
In the popular "Little Bit of" series: a fresh, accessible introduction to the postures and practice of yoga. Although it is an age-old practice originating in India, yoga is still embraced by many as a means of enhancing physical, mental, and spiritual health. Not only does it calm and strengthen, bu t yoga can improve flexibility and mental clarity through deep breathing and poses. This accessible introduction presents the history and philosophy of the form, along with basic poses--including Adho Mukha Svanasana/"Downward Facing Dog," Virabhadrasana/"Warrior," and Vrksasana/"Tree"--and advice on incorporating them into a daily exercise program. ...Show more