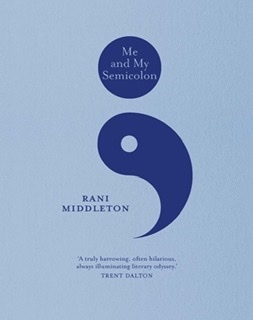 Me and My Semicolon
by Rani Middleton; Nathan Laird (Afterword by)
$24.99
AUD
Category: Mind Body and Spirit
A young mother's account of her journey through bowel cancer. A story of shock, courage, hope and acceptance.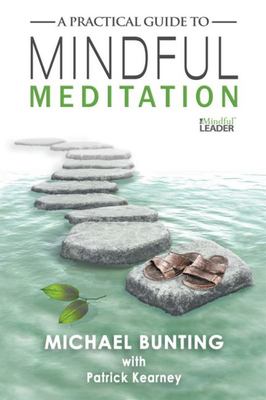 $19.99
AUD
Category: Mind Body and Spirit
What is mindful meditation and how can it improve my life? You hear people talking about it. You may have read research about its benefits. Perhaps you've even dabbled in it yourself. You have a sense that it could really make a difference in your life. You're open and willing to learn. But you're not quite sure how to do it--and more importantly, you don't understand why you should do it. This book is for you. This practical, step-by-step guide demystifies mindfulness and meditation and teaches you exactly how it benefits you and how to do it. After reading this book, you'll understand how meditation can be a game-changer for you. And as you do it, you'll no longer sit in a chair feeling silly and wondering, 'Am I doing this right?' You'll meditate with confidence, and enjoy greater self-awareness, peace, joy, and fulfilment. Read this book to learn: - What mindfulness is and how it can change your life. - How to meditate using the four foundations of mindfulness. - How to cultivate the states and mindsets associated with true happiness. - How to navigate some of the more challenging aspects of mindfulness practice. - How mindfulness opens your heart and makes you more grateful, loving and compassionate. - How to develop mindfulness and self-awareness in your daily life. This book is full of practical exercises and meditations that are also available as audio downloads at www.mindfulmeditationbook.com/bonus Praise for A Practical Guide to Mindful Meditation 'This is the book that I will give to my colleagues, friends and family members who want to learn mindfulness. A brilliant, easy to understand guide.' --Spencer Sherman, MBA, CFP, executive chairman of Abacus Wealth Partners and author of "The Cure for Money Madness" 'This book skilfully guides you through the four foundations of mindfulness, which have the power to change, heal and enliven your life. A delightfully warm, clear and practical book.' --Subhana Barzaghi, senior Zen and Insight meditation teacher 'This book achieves something rare. It explains the complex in a simple to understand and easy to follow structure, yet maintains quality and depth.' --Phil Vernon, CEO, Australian Ethical 'This is a wonderful beginner's guide to mindfulness practice. Easy to read, personal, clear and technically excellent. A great read for those interested in practicing mindfulness.' --Timothea Goddard, BA, MBSR teacher and trainer (CFM certified), director of Openground ...Show more

$35.00
AUD
Category: Mind Body and Spirit
"The mind is everything. What you think you become." -Buddha Reflect on wit and wisdom from the Zen masters with the definitive guide to finding your inner peace. "The mind is everything. What you think you become." -Buddha Reflect on wit and wisdom from the Zen masters with the definitive guide to fi nding your inner peace. Find true balance with the wisdom of the Zen masters as your guide. Full of infinite wisdom to help you nurture your inner self and bring balance into your life, this pocket-size guide is the perfect gift book for anyone looking to bring themselves to a higher level of understanding about the world. ...Show more
$29.99
AUD
Category: Mind Body and Spirit | Reading Level: good
For the past few years, Mark Manson-via his wildly popular blog-has been working on correcting our delusional expectations for ourselves and for the world. He now brings his hard-fought wisdom to this groundbreaking book. A much-needed grab-you-by-the-shoulders-and-look-you-in-the-eye moment of real-tal k, filled with entertaining stories and profane, ruthless humor. ...Show more
$29.99
AUD
Category: Mind Body and Spirit
Your mind has two aspects. Maybe you are only familiar with one - the active thinking mind with all its attendant emotions. Blue Sky Mind will introduce you to the other half - the still mind. While meditation does involve getting to know both aspects of your mind better, more particularly it provides a reliable way to become familiar with the still mind. This aspect of the mind is renowned for its innate inner peace and clarity, loving kindness and wisdom. Meditation introduces us to the still mind with direct certainty. It then helps us to function with confidence from its centre wherein all the qualities we aspire to as good people are to be found. Blue Sky Mind is intended to be a highly accessible introductory book to meditation, something that everyone will find informative and useful for establishing and deepening their own meditation practice. Ian's first meditation book, Peace of Mind (1987) was one of the first books on meditation published in Australia and was followed by Meditation: Pure and Simple. Blue Sky Mind combines the best of Ian's first two books with fresh material, guidance and insight into the art of meditation.  ...Show more
$22.99
AUD
Category: Mind Body and Spirit
This is a little book about cultivating the art of self-care and nurturing a joyous, comforting sense of 'home' within you.   Feeling at home within ourselves involves caring for ourselves in loving, thoughtful and joyous ways; noticing, honoring and meeting our unique needs. In At Home Within you can explore pathways to peace, balance and contentment in your daily life. Learn to nurture your inner world with kindness and compassion. The affirmations and inspirations in these ten chapters will assist you to create positive change within. As you change within, your perceptions of the world around you will transform in a positive way too. At Home Within shows you the small steps you can take on your journey to living your best life. ...Show more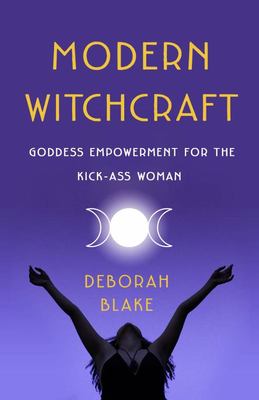 $29.99
AUD
Category: Mind Body and Spirit
In a time when most formal religions are on the wane, Wicca is said to be the fastest growing religion in North America. What is it that draws people to Witchcraft, and how does a spiritual path with its roots in ancient beliefs and traditions transform itself into a practice that resonates so deeply wi th today's modern woman?There are a number of explanations for the phenomenon, such as Witchcraft's connection to the natural world, or acceptance of members regardless of lifestyle choices. For women, however, the greatest appeal may be the worship of a goddess (or goddesses). No stern patriarchal God here. Instead, Wicca and most other forms of modern Witchcraft embrace deity in both the feminine and the masculine. Suddenly, women can look at the divine and see themselves reflected back. In addition, many women are frustrated, frightened, triggered, and down-right furious with the current social and political environment, but feel powerless to create positive change. Witchcraft can give them a sense of personal empowerment.There are many different Witchcraft paths and a multitude of approaches to its practice. This book will guide the listener on the journey to connecting with the feminine divine both without and within, and open the door to this magical religion that will enlighten, uplift, and energize their lives. ...Show more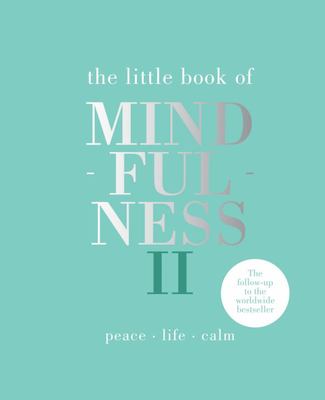 $12.99
AUD
Category: Mind Body and Spirit | Series: Little Book Of Ser.
More and more of us are suffering from the daily stresses and strains of modern life. Forever in a rush, it's hard to slow down, focus and enjoy living in the moment. Mindfulness can break the cycle of unhappiness, stress and anxiety to help you to find some peace in this frantic world. A follow up to t he bestselling Little Book of Mindfulness, this book explores the ways in which we can achieve mindfulness in our daily lives and regain focus, whether through home and family, in nature, at work, in your relationships, or improving your general wellbeing. ...Show more
$32.99
AUD
Category: Mind Body and Spirit
All of us experience complicated thoughts and feelings as we negotiate the day, and these feelings can be difficult to manage. Sometimes we are aware that the way we think contributes to our difficulties, but don't know what to do about it. Change Your Thinking demonstrates how we tend to respond to str essful events with self-defeating thoughts and behaviours. It explains how it is within our ability to interrupt and challenge these patterns and change habitual responses. Learning to recognise when negative perceptions contribute to stressful situations and how to dispute these thoughts can lead to much greater personal contentment and a sense of control. The methods outlined in Change Your Thinking are based on the principles of cognitive behaviour therapy (CBT), the standard psychological technique used by therapists. It brings these principles within the grasp of the non-specialist and shows how to apply them to deal with such difficult emotions as anger, depression, anxiety and guilt. ...Show more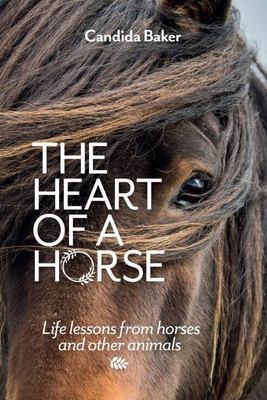 $29.99
AUD
Category: Mind Body and Spirit
Learning to 'listen' with all our senses and the magic that happens when we keep an open mind about the idea of communication from the animal world  
You Can Heal Your Life
by Louise L. Hay; Joan Perrin-Falquet (Designed by, Illustrator)
$29.99
AUD
Category: Inspiration
Louise L. Hay, internationally renowned author and lecturer, brings you the beautiful gift edition of her landmark bestseller. Louise's key message is: "If we are willing to do the mental work, almost anything can be healed." She explains how limiting beliefs and ideas are often the cause of illness, an d shows how you can change your thinking - and improve the quality of your life ...Show more
$26.99
AUD
Category: Mind Body and Spirit
World-renowned Stanford University psychologist Carol Dweck, in decades of research on achievement and success, has discovered a truly groundbreaking idea-the power of our mindset. Dweck explains why it's not just our abilities and talent that bring us success-but whether we approach them with a fixed or growth mindset. She makes clear why praising intelligence and ability doesn't foster self-esteem and lead to accomplishment, but may actually jeopardize success. With the right mindset, we can motivate our kids and help them to raise their grades, as well as reach our own goals-personal and professional. Dweck reveals what all great parents, teachers, CEOs, and athletes already know: how a simple idea about the brain can create a love of learning and a resilience that is the basis of great accomplishment in every area. ...Show more